PM claims parties encouraging religious, ethnic voting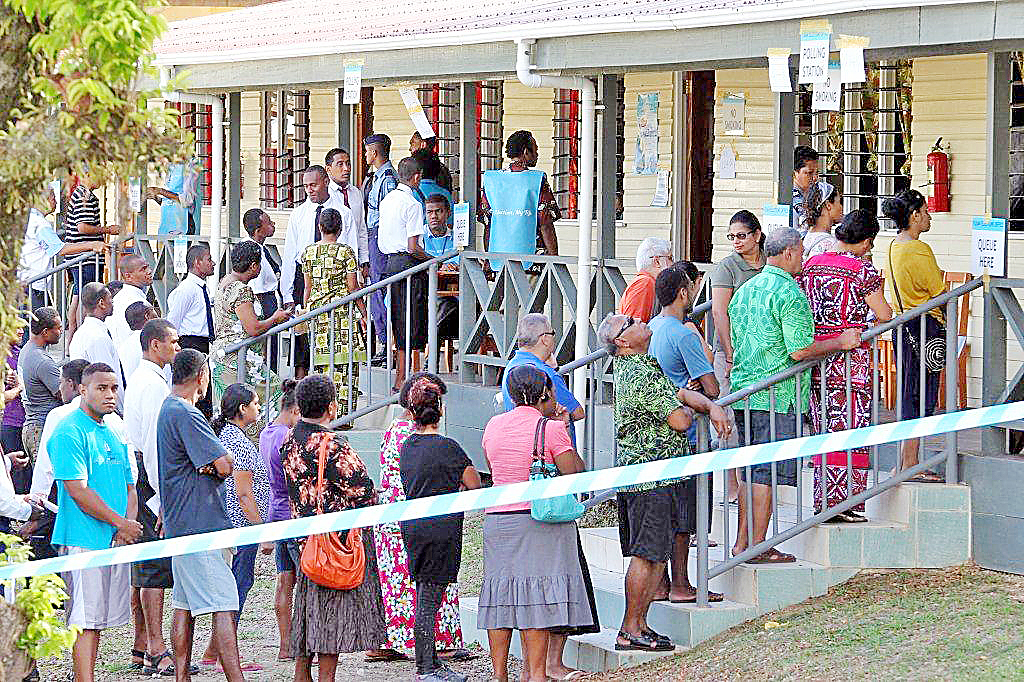 AS Fiji prepares for the 2018 polls, Prime Minister Voreqe Bainimarama claims some political parties and candidates will encourage Fijians to vote along religious or ethnic lines.
Mr Bainimarama said Fijians must make responsible decisions when they cast their votes.
He said this while officiating at a religious gathering at the Mahadevi Temple at Vuci South, Nausori on Saturday.
"I know that in a heat of an election year, some parties and candidates are openly encouraging you to vote along religious or ethnic lines. This, fellow Fijians, is backward thinking," Mr Bainimarama said.
"It is wrong and this is depriving the unity that we as a society have forged by working together."
He stressed that ethnicity and religion should never be exploited to serve division.
"Seeing politics through lands of homogeneity is dangerous as history has already proven here in Fiji.
"We are uplifting families and together we are uplifting Fiji.
"For the future of our country, I ask for your prayers for continued success and guidance as we move ahead."
Responding to claims made by Mr Bainimarama, National Federation Party (NFP) leader Professor Biman Prasad said it would be better for the PM to be more specific when making claims in public of what political parties were doing and what they were not.
He said the NFP was founded on the basis of inclusivity and unity.
"We have always focused our campaigns, our policies and manifestos on issues and that is what we will continue to do," Prof Prasad said.
"NFP is now truly a multiracial party so no leader or political leader in this country should brag about inclusivity and inclusive policies, because for NFP, that has been the fundamental principle right from the day the party was born."
Fiji Labour Party leader Mahendra Chaudhry said people must vote for a party that had the best policy to run the country.
Efforts to get a comment from the Social Democratic Liberal Party (SODELPA) and the Unity Fiji party remained unsuccessful when this edition went to press last night.