Players need more game time: Baber
11 January, 2019, 8:51 am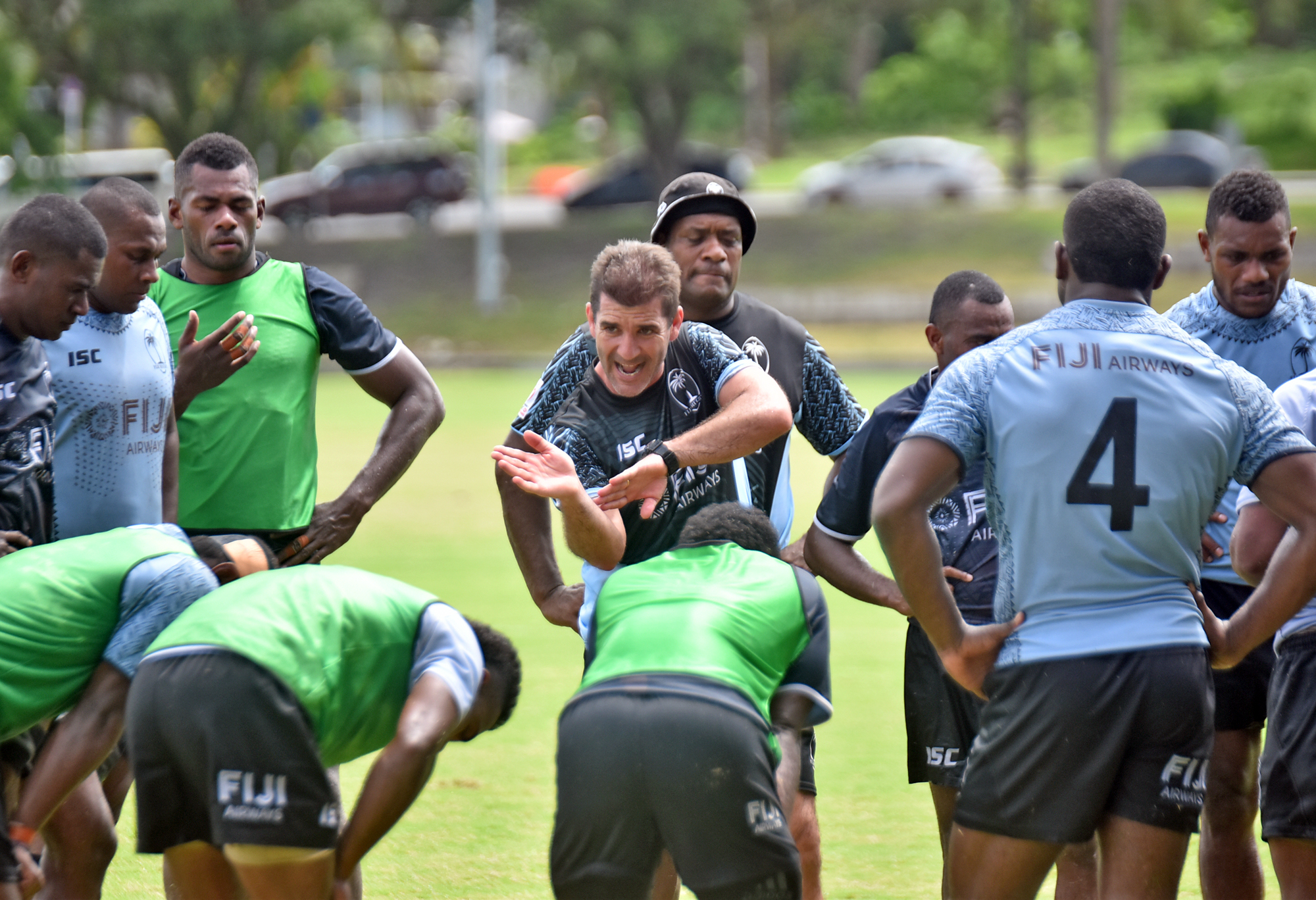 THE Fiji Airways Fiji Sevens team coach Gareth Baber believes some of his players need more game time before he selects his side for the Hamilton and Sydney Sevens tournament.
The Fiji 7s extended squad formed two teams to play against the Red Rock and the Fire on Wednesday as part of Baber's plan to extract his players in local tournaments especially in the Tabadamu 7s tournament in the weekend.
Baber said he is willing to release some of his players based according to their performance during their weekly training at the Albert Park in Suva.
"Yes, if I feel it's appropriate for them and if they need that game time than I'm going to put them through," said Baber.
"If they are at risk of injury then I'm going to hold them back because I don't want to risk my players compete when they are no 100% fit and it's my duty to see that they fully recover and be eligible for the next tournament.
Meanwhile Baber continues to push his players to the limit during their training sessions and he is expected to select his players next week.
"These players have been doing the hard years these past few days and they ran six kilometres in the morning and in the afternoon as well and to top it up they played against two teams as a scrimmage session the same day (Wednesday) and I want them to be at their best when they participate in the Hamilton and Sydney Sevens tournament later in the month," Baber said.
Fiji is in Pool A with Australia, Wales and Argentina in Hamilton.
Fiji plays its first match against Wales on Saturday, January 26 at 10.52am, Argentina at 2.42pm and the last pool match against Australia 6.52pm.
The Hamilton 7s tournament will be held from January 26-27 in New Zealand where Fiji will be defending the title.