Pio out to win world cup for Fiji
20 September, 2022, 9:10 am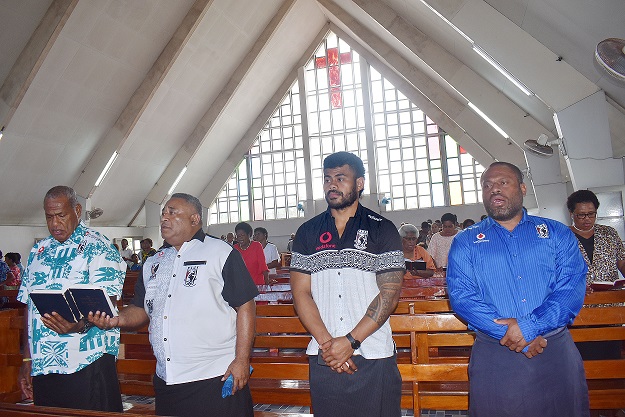 Making his second appearance in the Rugby League World Cup in England, Pio Seci is ready to take on the challenge.
The 28-year-old hails from Oneata, Lau, with maternal links to Tunuloa, Wailevu, Caukaudrove in Vanua Levu.
He attended St Agnes Primary School and later Queen Victoria School before earning a scholarship to Good Council Province in Australia where he took rugby league seriously. He knows what is expected from them and they need to work hard if they want to secure a spot in the semi or final.
"I am ready," he said.
"I have been doing my training, physically, spiritually and I know how tough the challenge is a head of us.
"I am grateful for the support from my family, my wife and my kids. "My family has been my beacon of hope, praying for me and I hope to make them proud."
He captained the Kaiviti Silktails team, made his international debut for Fiji in 2016 against Samoa in Apia and was named in the Fiji Bati 2017 Rugby League World Cup squad. In 2011, he played for the Northern Pride in the Mal Meninga Cup and in 2012, he signed with the Canterbury-Bankstown Bulldogs, joining their NYC side and played for Bankstown Sports in the local Canterbury under-19 competition.
He made his debut for the Bulldogs' NYC side in 2013. Seci joined the Easts Tigers' FOGS Cup side in 2014 and returned to Fiji in 2015 to play for the Broncos in the Fiji National Rugby League competition after one season with the Tigers.