Pink for a reason: The tale behind Jale Colata's outfit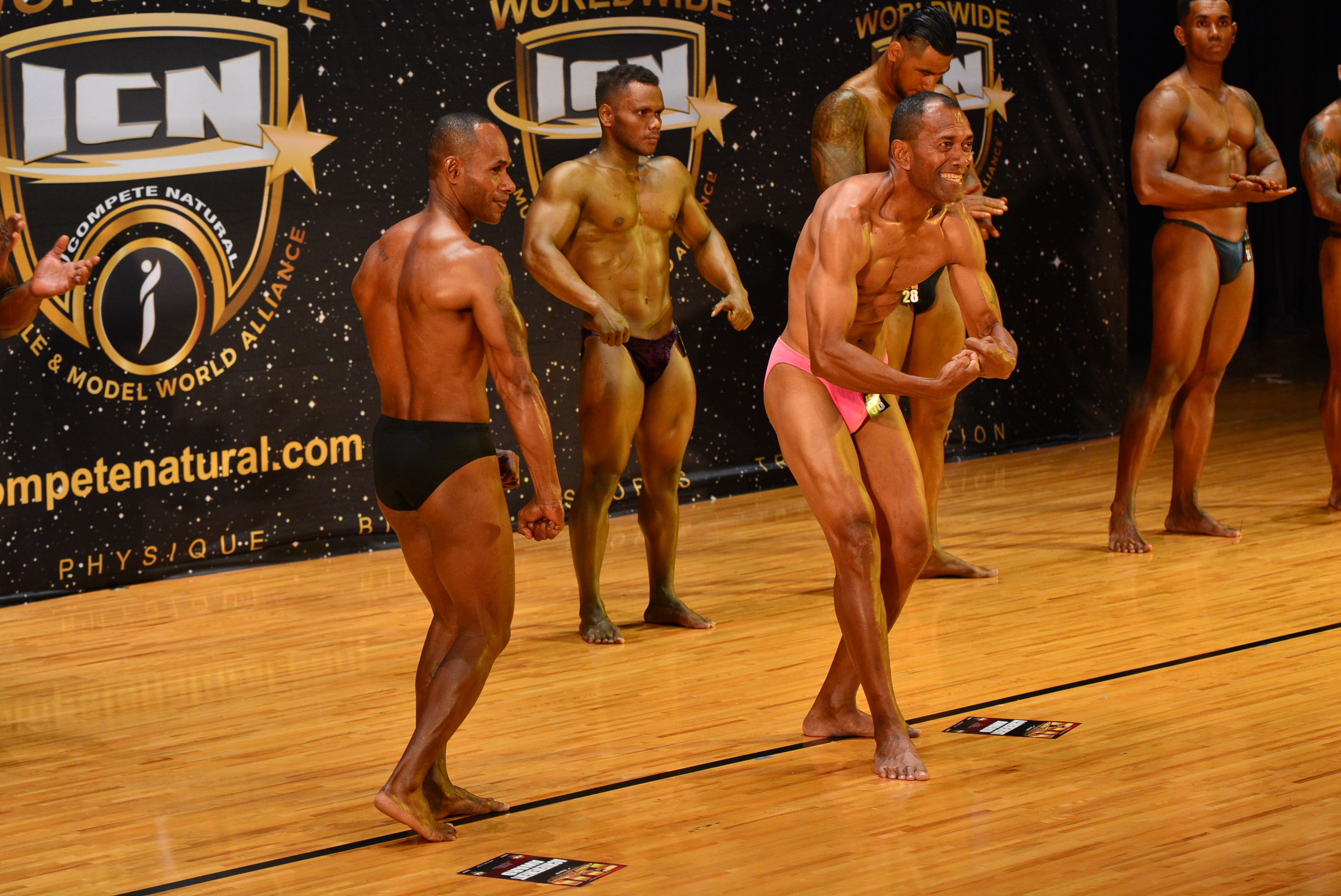 VETERAN body builder Jale Colata created awareness on breast cancer by wearing pink trunk at the 2018 iCompete Natural Fiji Body Building Championship at the Japan ICT Centre in Laucala Bay, Suva last Saturday.
Colata, 53, is still going strong competing with the young body builders and is a mentor to many. He has been competing in body building for more than 30 years and is aiming to also be part of the 2019 Pacific Games competing in the master's category.
"I'm wearing pink to support women who are suffering from breast cancer and also as awareness to everyone out there," Colata said.
He said he would continue competing in the sport because he wanted to support young men in the sport.
"I am helping younger athletes reach the top. These boys are doing well and they did well in the ICN competition.
"I will continue in body building because this is my way of helping women look after themselves and also in motivating people to live a healthy life."
He is a former national champion.