Parties raise concern on vaccine delay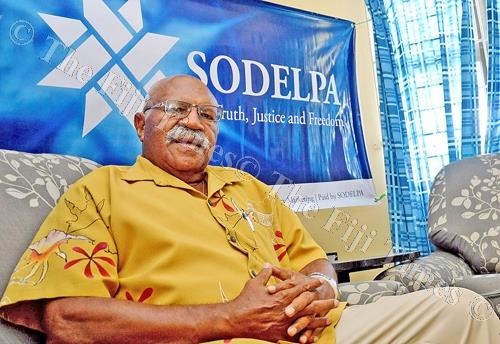 SOME major political parties have warned of the possibility of an increase in cases of the life-threatening meningococcal (Men C) disease in Fiji if vaccines for mass vaccination are not procured on time.
Social Democratic Liberal Party (SODELPA) leader Sitiveni Rabuka has questioned the Government's delay in procuring the vaccines after its announcement in Parliament in April that they were workingwith the World Health Organization (WHO) and UNICEF to source the drugs for
the Health Ministry.
Mr Rabuka said it was irresponsible and that the Government should have organised the necessary logistics before making the announcement of vaccinating more than 300,000 Fijians aged 19 years and below.
"It is very irresponsible and for something that is urgent as that, they should have done the logistics even before they made the announcement and bringing false hope to the people," he said.
Mr Rabuka said the Government should have avoided making that statement until they were sure of the delivery date of the vaccines.
National Federation Party leader Professor Biman Prasad said the ministry should urgently ensure the roll out of the vaccine.
"The ministry should urgently ensure that the vaccination starts because we don't want to delay that because more people could be contracted and people could die as a result of that," Prof Prasad said.
"If we do not handle this carefully, I hope that the ministry does as promised by the Attorney-General in Parliament that this will be done soon."