Pal hails league success
22 September, 2018, 9:59 am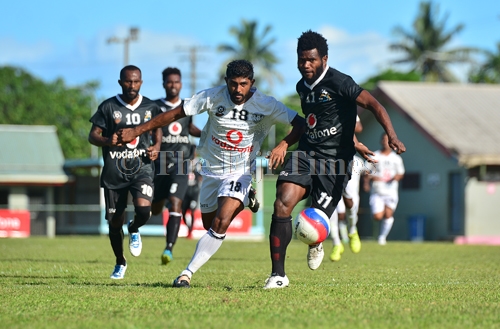 THE 2018 Vodafone Premier League has been hailed a success by Fiji Football Association competitions manager Amitesh Pal.
Pal said this year's competition was very competitive.
"The winner was not decided right up to the final week of competition. Even the Oceania Federation Champions League qualifiers were confirmed after the last round.
"Not only that, the relegations battle came down to the wire and Tavua and Dreketi had to fight it out to stay in the premier level. Overall we had a good year of national league," said Pal.
He adds that next month's Courts Inter District Championship is expected to go up another notch.
"We will be having a tournament at Suva's ANZ Stadium after some time."
The IDC was last played in Suva in 2016.
"Teams are strengthening themselves with new players and great competition can be expected at next month's tournament."
The IDC will be played from the 5-10 of October at Suva's ANZ Stadium.
IDC pools: Pool A: Lautoka, Labasa, Ba, Nasinu, Pool B: Nadi, Rewa, Suva, Tavua