Pacific voyaging group launches book drive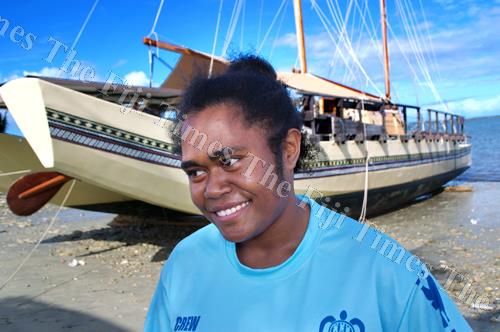 MEMBERS of the Uto ni Yalo began a book drive at the National Sailing Centre in Suva yesterday to assist students of Koro Island.
Uto ni Yalo crew volunteer and book drive committee member Evisaki Rakanace said they had so far received five cartons of books which was a positive sign for the crew members.
"We are just collecting books now initially for Koro Island for the different schools so we just want to bring out books as part of our community outreach," she said.
"The books are coming from everyone and with this book drive, we are hoping to gather books from the public and whoever is willing to donate and so far we have gotten five cartons which were from the crew members and friends who we had informed prior to releasing the flyers."
She said the team was targeting to assist at least three schools.
"We are hoping this will have a big impact on their lives because we are not really sure of how often they get books — so the more books we collect, the merrier," she said.
"We are trying to make this a new program for us because usually we go to various islands and do beach cleanups and also conduct outreach to the communities, talking about how important it is to keep the beach clean and how to manage waste, especially plastic bags that we use every day."