Pacific Islands Super Rugby bid declined
6 December, 2018, 7:30 pm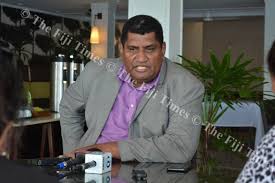 THE Pacific Islands Super Rugby Franchise bid has been declined.
The Fiji Rugby Union has today confirmed that it had on behalf of itself, the Tonga and Samoa Rugby Unions submitted a bid to SANZAAR for a Pacific Island Super Rugby Franchise to be based in Fiji. When rugby union went professional in 1996, the Australia, New Zealand and South Africa rugby boards formed SANZAR (South African, New Zealand and Australian Rugby) to administer an annual 12-team provincial (later to be deemed franchise) based competition pitting domestic teams from the three nations against each other.
FRU CEO John O'Connor confirmed via a press release today that SANZAAR had acknowledged the bid and was impressed with the quality and professionalism of the bid considering the short time duration provided to put the bid together.
O'Connor also highlighted that after several rounds of meetings and discussions with SANZAAR, and submissions of other required documentations, SANZAAR on August 28 informed FRU that the bid was unsuccessful.
The statement further goes on to say that SANZAAR determined that requirements around defined Key Performance Criteria including an ability to deliver a commercial uplift in both broadcasting and guaranteed underwrite would render the viability of a Pacific Super Team under the proposed SANZAAR commercial model unsustainable.
Both the Tonga Rugby Union and the Samoa Rugby Union have been advised of the outcome of the bid.
O'Connor highlighted that the FRU had initial preliminary discussions with Richard Fale who had also submitted a bid for a Pacific Team to be based in the USA, and to play most of its home games in Hawaii and USA. However, the FRU did not support the bid since it proposed to initially use Pacific Island players who were not eligible to play for the three Island Nations, players who had already played for the All Blacks, Australia, England and other nations.
The FRU has not engaged nor offered support for the bid that has been circulating via the social media which is seeking the support of Dwayne Johnson.