Pacific activists protest oil spill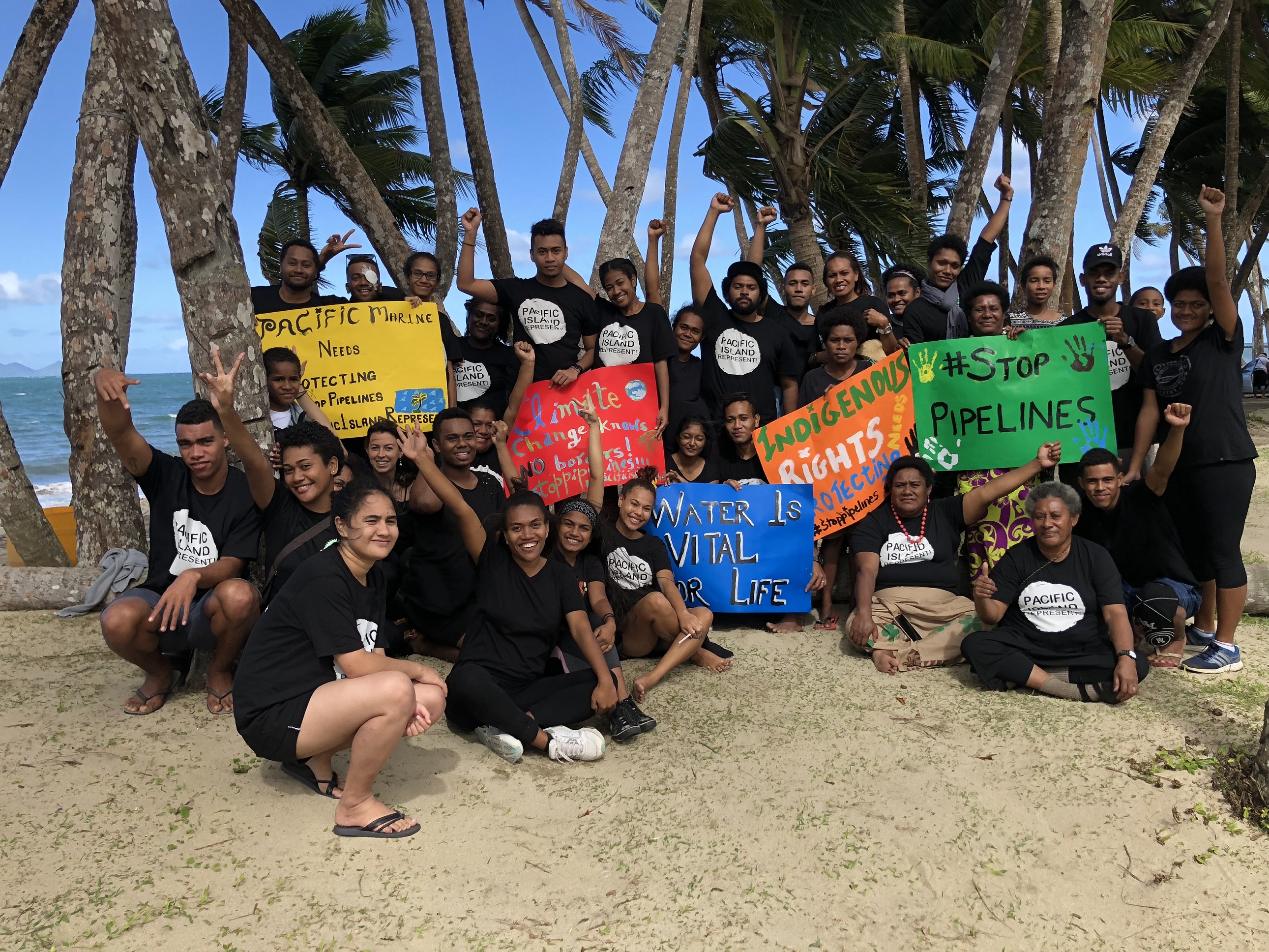 MORE than 50 Pacific Island Represent activists part of Greenpeace staged a spectacular demonstration at Pacific Harbour that saw black T-shirt-clad protesters swarm across shores and into the ocean to replicate an oil spill.
The demonstration at Pacific Harbour yesterday was to send a message to 12 global banks identified by Greenpeace to be involved in the funding of the toxic tar sands projects and pipeline companies in Canada.
Pacific Island Represent activist Litia Baleilevuka said there was a need to stand in solidarity to fight the unwanted advances of the tar sands oil industry.
"As the indigenous people of the Pacific, we stand in solidarity with our brothers and sisters across the sea that are bravely resisting the unwanted advances of the tar sands oil industry," she said.
"There is no safe way to transport this toxic oil that needs to stay on the ground to give the world a fighting chance of survival.
"This project will disrupt the lives of first nations people, pollute their water and lead to the destruction of the environment and marine life and we are not even talking about an oil spill.
According to Greenpeace, the Trans Mountain Expansion project is a 1150km pipeline that transports tar sands from Alberta, Canada to the coast of British Columbia.
The pipeline will then increase the amount of crude oil carried from the current 300,000 barrels per day, to 890,000 barrels per day and increase tanker traffic along the West Coast of North America.
The project will also ensure a huge expansion of tar sands extraction, with the Trans Mountain Expansion, unlocking the climate impacts of 2.7 million cars every year.