Outrigger scoops Best Family Resort
23 November, 2018, 9:45 am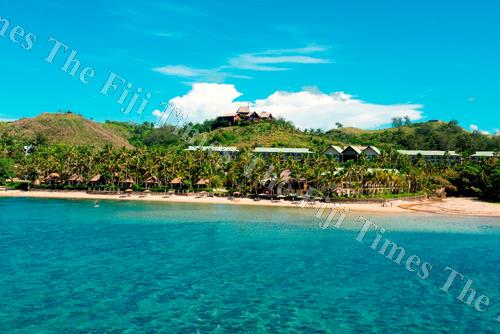 ONE of the country's most popular family retreats has scooped Family Travel's Best Family Hotel or Resort in Fiji award.
Outrigger Fiji Beach Resort and Spa claimed the accolade after a survey conducted from April to July this year.
More than 120,600 people cast votes in over 70 categories and the poll was conducted over a broad cross section of Australians from coast to coast.
The survey included small families to large, single parents to blended families, and those travelling with special needs considerations and it required participants to submit responses rating their travel experiences.
Founder and CEO Bound Round — parent company of Family Travel — Janeece Keller said that when it came to family favourite Fiji, where to stay was the number one consideration for families.
"Outrigger Fiji Beach Resort has a stellar reputation that is well earned due to the combination of its five-star amenities and service, genuine Fijian hospitality, crystal clear waters, dedicated teen programs, Kids Clubs and nannies and endless activities on offer," she said.
"Outrigger Fiji Beach Resort is well deserving of their 2018 Family Travel People's Choice Award." Resort general manager Russell Blaik said the award was a pleasant surprise.
"We weren't expecting it but the Family Travel Best Family Hotel or Resort in Fiji award just backs up the award we won in Holidays with Kids magazine where we were rated the number one resort for families for 2018," he said.
Earlier this year Outrigger Fiji also won 'Best Fijian Property' — tied with the InterContinental Fiji Golf Resort and Spa at the annual Hotel Management (HM) Awards.
"We are always coming up with even more attractions and improving services so that mums and dads can enjoy their holiday when they book at the Outrigger Fiji."