O'Neill confident PNG will deliver on APEC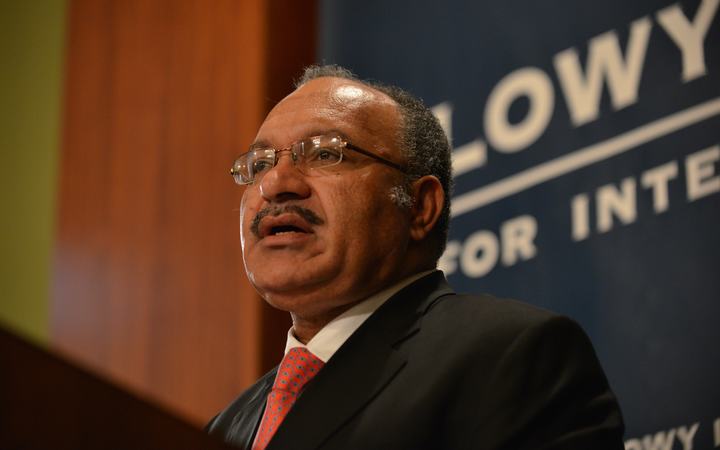 PORT MORESBY, 22 AUGUST 2018 (THE NATIONAL) – Papua New Guinea Prime Minister Peter O'Neill says the Government is doing its best as it hosts the Asia-Pacific Economic Cooperation (APEC)Leaders Summit 2018 in November.
O'Neill, in response to questions on Papua New Guinea's preparations and performance in the meetings held so far since February this year, told The National: "We are doing our best for our great country.
"With are only two months away to the leaders' summit in November (and) all sector agencies responsible for the respective areas are gearing up and fine tuning every gap."
Minister for Environment Conservation and Climate Change John Pundari said O'Neill was always confident that Papua New Guinea would deliver on APEC.
"Our prime minister always talked up the country," Pundari said.
"He had confidence in the country, in his ministers and all his heads of different State agencies for that matter.
"He had every confidence in all other technocrats representing different agencies of the State.
"Look at the leadership of people like Ambassador Ivan Pomaleu and everybody else that is participating.
"See what is happening so far.
"I'm sure we will have a successful summit and we are looking forward to it."
Transport Minister Westley Nukundji said with just two months to go "everyone is look forward to the leaders' summit".
Meanwhile, PNG Police will carry out a test run through routes to be used during November's APEC Leaders' Summit by escorting a US admiral who is scheduled to arrive today to discuss security preparations.
Admiral Philip Davidson, the United States Indo-Pacific Command leader, will visit Apec sites who will be escorted by police and the PNG Defence Force.
His first stop is Murray Barracks and he will meet Prime Minister Peter O'Neill for the announcement of the Joint Security Task Force operation for Apec.
Davidson will meet PNG Government officials and military personnel from from the Defence Force.
He will announce an Apec-related security agreement reflecting the US government's commitment not only for successful APEC but the safety and security of PNG and the Indo- Pacific region.
Joint Task Force Security (JSTF) Apec planning Senior Inspector Philip Koliada said police motorcades were fully prepared for the visit.