One-way system a 'nightmare'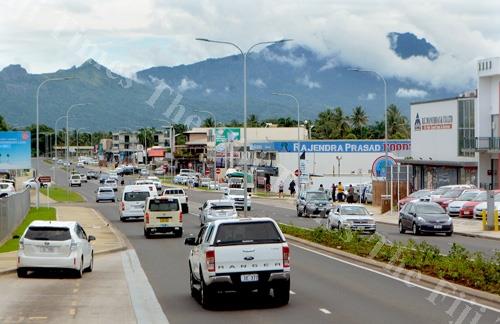 BUSINESS owners and commuters travelling through Nadi Town have labelled the Fiji Roads Authority's one-way traffic management system a "nightmare".
Retail shop owners claimed that ever since it was implemented in October last year, the system has caused parking issues and resulted in loss of business.
Many claimed that travel time from their business premises to nearby warehouses — journeys that used to take less than five minutes — now took more than 20 minutes because of the one-way layout.
Businessman Prem Singh said a study should be conducted to ascertain the cost to business and commuters.
"The impact is far-reaching, there are environmental concerns, parking issues and safety concerns too," he said.
"We had hoped that the FRA would have conducted full-scale consultation and study the impact the one-way traffic would have on business instead of focusing only on traffic congestion."
Rosie Travel Group managing director Tony Whitton said his vehicles were facing challenges while transporting guests between the Nadi-Coral Coast corridor.
"The diversions and pressure points are quite challenging," he said.
"They've got a fundamental problem, the traffic during peak hours from Sonaisali to Nadi is miles long.
"The Nadi model seems to be quite problematic and it needs a comprehensive solution — one that benefits everyone."