On Guam, man sentenced to 45 months for meth in cookies
24 October, 2018, 9:35 pm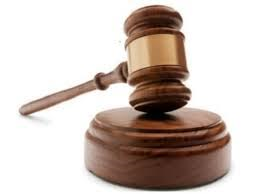 HAGÅTÑA, 24 OCTOBER 2018 (THE GUAM DAILY POST) – A 65-year-old man in Guam was sentenced to 45 months behind bars for sending methamphetamine in the mail hidden in Chips Ahoy cookies.
Edward Baza and his common-law-wife, Josephine Leon Guerrero, were found in possession of methamphetamine with 90 percent purity.  The cookie container had 137.3 grams of methamphetamine with a street value of US$123,000.
He faced a sentence of between 57 and 51 months imprisonment, but was granted leniency due to his age and health conditions. Baza has diabetes, high-blood pressure, and has had a toe and part of his leg amputated, according to medical records.
Assistant U.S. Attorney Belinda Alcantra asked the court to consider the fact that drug paraphernalia including: a scale, small plastic baggies and cut straws were found at the residence where only Baza and Leon Guerrero resided.
Defence attorney Sam Teker represented Baza in court and said the case was "difficult" because Baza's prior attorney told the defendant he would only be facing probation. In regard to his client's age and medical conditions, Teker told Chief Judge Frances Tydingco-Gatewood that he didn't know how long his client was going to live.
Teker asked the court for leniency and told the court that Baza "is really a nice man."
When Baza addressed the judge, he said "I'm very sorry that my wife did all of this. I'm very sorry for all this. I'm stressing out right now."  Unsure if he could remain steady on his feet, the court allowed him to sit and address the court while seated.
Alcantra asserted that both the defendant and his wife were "equally culpable."
Charges against Baza's wife Josephine Leon Guerrero were dismissed as part of a plea deal. Leon Guerrero resides in California and is awaiting a liver transplant.
Baza is a former GovGuam employee and receives a retirement pension from the Department of Education.