ODPP records 80-plus criminal incidents for May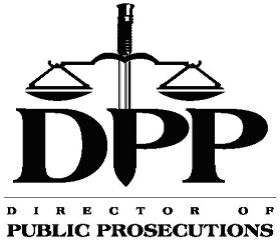 THERE were 89 people charged with a total of 86 counts of separate criminal incidents in May this year, according to the statistics provided by the Office of the Director of Public Prosecutions (ODPP).
The report highlighted that out of the 89 accused persons, six were juveniles and two were police officers with five juveniles being charged with aggravated burglary and theft while one juvenile was charged with unlawful cultivation of 17.5 kilograms of cannabis sativa.
A 50-year-old police officer was charged with dangerous driving while a 28-year-old police officer was charged with careless driving.
There were 50 victims of the 89 counts of separate incidents and seven incidents where the accused and the victims were related to each another.