O'Connor confirms Fiji will face Australia
16 December, 2019, 8:19 am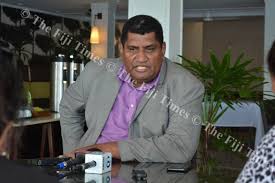 AS another year of rugby draws closer to the end, a new one is set to begin with some surprising packages that will boost the level of rugby development in the country.
The Fiji Rugby Union chief executive officer John O'Connor has been in liasing with World Rugby for the opportunity to compete against Tier One countries and to boost the mentality and experience of the national team.
Next year the Test matches begins with the Pacific Nations Cup and the FRU has included the Australian Wallabies to boost the performance of the Flying Fijians.
"Next year in terms of our program for the PNC, we play Tonga, Samoa but we will also play the Wallabies in Australia. We wanted to host them too in Fiji but unfortunately the discussion didn't fall through," said O'Connor.
"So next year we will play Tonga, Samoa and the Wallabies and in the northern hemisphere tour where we will be playing Wales and the French Barbarian and another team to be announced. The FRU has scheduled meetings with various international teams and the World Rugby with an aim of organising more Test matches with tier one countries in the future.
"We are having discussions about having more Tests and hopefully we will be playing the All Blacks too this year but that will be played in Canada and we are yet to confirm that.
"At the World Rugby meeting, we had asked for more Tests against tier one teams because we believe to be competing, we need to play them more," O'Connor said.
Meanwhile the FRU will be announcing the new Flying Fijians coach after 30 interested applicants applied for the post.