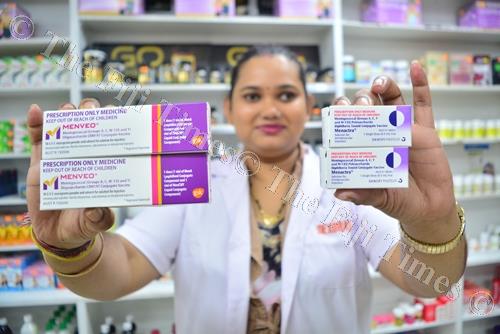 THE World Health Organization says international evidence has proven that healthcare workers are not at higher risk of getting meningococcal disease than the adult population unless they come in direct contact with the saliva (spit) of an infected patient.
WHO says this can happen when healthcare workers are carrying out certain medical procedure or when a laboratory worker handles the meningococcal bacteria without following the recommended infection prevention and control procedures and equipment.
The UN international public health body said if a healthcare worker does come in contact with the bacteria, then they would be assessed and may be given preventative antibiotics and monitored.
Following the correct procedures and using personal protective equipment such as a mask, face shield or goggles and gloves, prevents a health worker from being exposed to the bacteria.
"If a health care worker becomes sick with meningococcal disease, an investigation will be conducted to determine if they may have got infected during their work when they were in direct contact with a sick patient or if they got infected with the bacteria in the community," WHO said.
WHO has also reassured that although meningococcal disease can affect any age group, the risk in adults was low.
"This is a disease mainly of babies, preschool children, adolescents and young adults."
Meanwhile, 38 cases of meningococcal disease have been recorded in the country from January 1 to March 29. The Ministry of Health announced the outbreak last Tuesday.