Give no mobile phones to children, says Raikatalau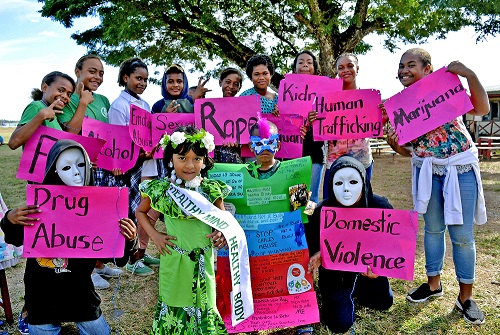 DO not give mobile phones to children unless you are monitoring how they use it.
This was the stern message from Ministry of Women, Children and Poverty Alleviation welfare officer Kevin Raikatalau to parents of Saint Thomas Primary School students during International Day against Drug Abuse and Illicit Trafficking event yesterday.
He said un-monitored use of mobile phones by school students could be linked to the increase in mental and sexual-related issues in schools.
Read the full report in today's edition of The Sunday Times.