NFA records 81 structural fires in eight months
2 October, 2020, 11:03 am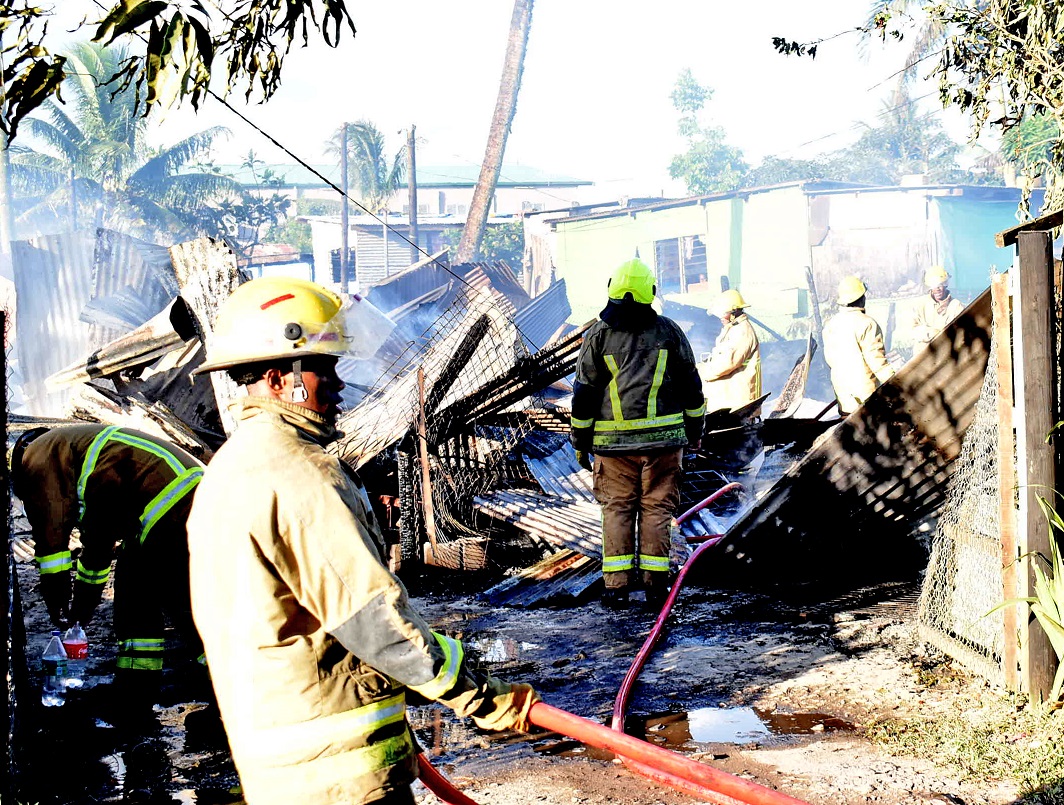 Fiji's National Fire Authority (NFA) has recorded a total of 81 structural fire incidents from January to August this year.
This is in comparison to the 84 fire incidents it recorded last year.
NFA chief executive officer Puamau Sowane said during that eight-month period, the highest cause of fire was electrical-related, accounting for 39.5 per cent of all fire cases recorded.
He said 24 incidents were related to arson or suspicious causes, eight incidents were due to children playing with matches, five incidents were attributed to unattended cooking, and one was caused by a lit candle.
"The Western Division recorded 48 structural fire incidents compared to 38 incidents the same period last year; Central Division recorded 24 incidents compared to 38 incidents for the same period last year; while the Northern Division decreased from nine to eight incidents for the same period," Mr Sowane said.
"From the statistics recorded, we can identify which community is seriously making fire safety a priority and making it their way of life.
"Weather conditions in the Western Division are usually dry compared to the other two divisions and it is our plea to the people to be considerate while lighting or starting any fire. A small fire can lead to a disastrous fire incident.
"Ignorance is a destructive attitude that can destroy your whole life in seconds," he added.
Mr Sowane said several fire incidents this year occurred when homes or properties were left vacant.
He said it was the homeowner's responsibility to ensure their safety was not threatened by the impact of fire dangers in their properties.