New Zealand donates emergency generator to Tonga Broadcasting Commission
26 September, 2018, 8:10 pm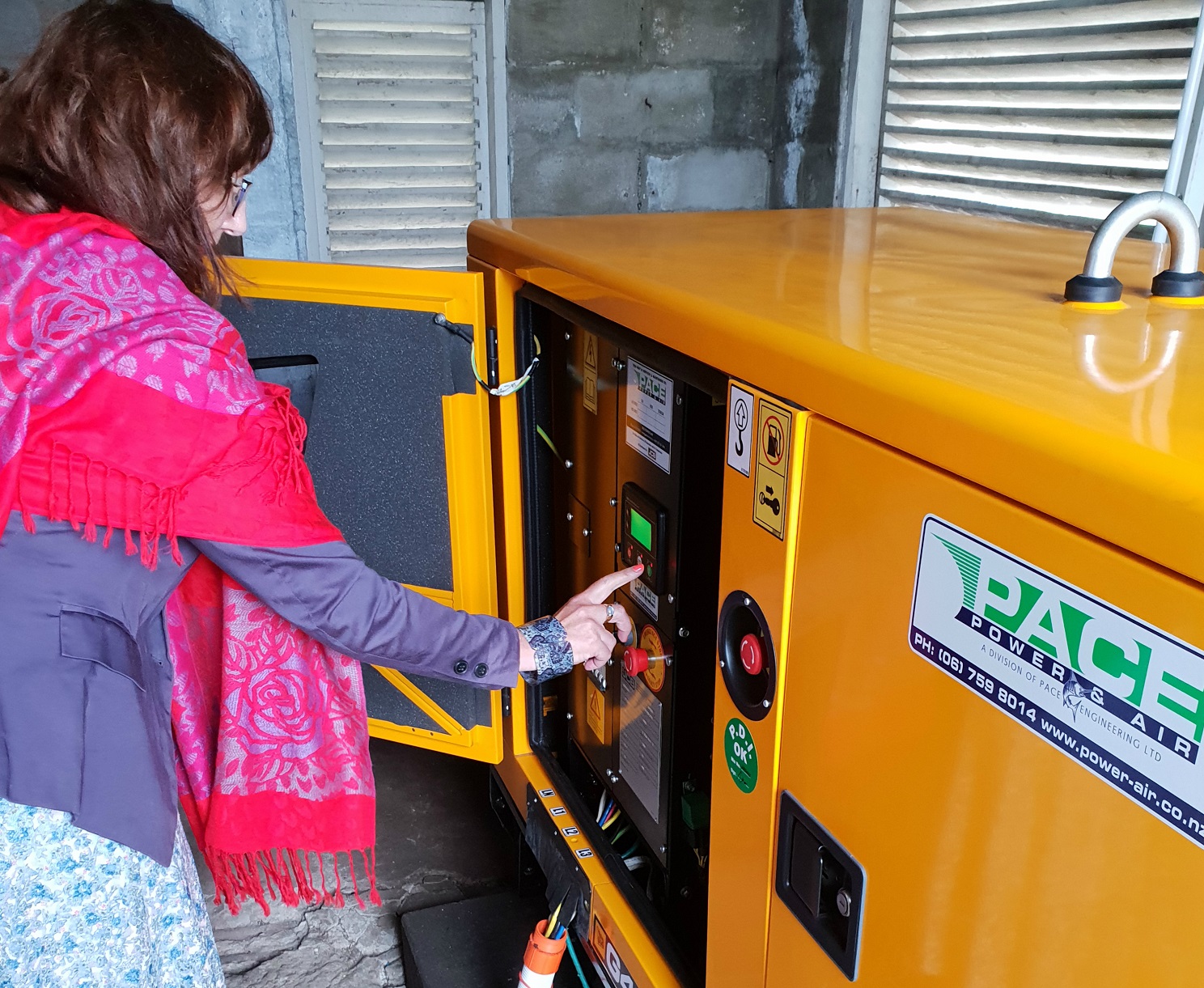 NUKU'ALOFA, 26 SEPTEMBER 2018 (KANIVA TONGA NEWS) – New Zealand has donated a new NZ$20,000 (US$13,297) diesel generator to Tonga Broadcasting Commission (TBC) to ensure it can broadcast critical messages to the public ahead of, during, and following natural disasters and in the event of power failure.
When TBC's back-up generator was damaged by Cyclone Gita in February this year, New Zealand High Commissioner Tiffany Babington offered to replace the generator recognising TBC's critical role in keeping the public informed in times of emergencies.
Today the new standby generator, supplied by New Zealand company Pace Power and Air, was commissioned at the Popua Main Antenna for AM radio broadcasting that reaches all of Tonga, including the Niuas.
"In November 2017, the TBC Board had made the decision to broadcast AM radio 24 hours seven days a week in the interests of public safety.
New Zealand's gift will ensure that is possible" Chairman of the TBC Board, Leonaitasi Hoponoa said.
Acting general manager Solomone Finau noted that the new generator will result in significant fuel savings for TBC.
"Instead of using 500 litres of fuel over 8 hours, our new generator only uses 250 litres over 30 hours."
In addition to commissioning the new generator, HE Babington also discussed the recent announcement by New Zealand's Deputy Prime Minister, Rt Hon Winston Peters, that New Zealand will invest NZ$10 million over the next three years to expand broadcasting and training services in the Pacific.
This expanded program will be delivered by Pacific Cooperation Broadcasting Limited, which brought the New Zealand-funded Pasifika TV to the region including Tonga, in 2015. A key component of the expanded service will involve establishing a dedicated Pasifika TV channel.