New wharf to enhance security at Fiji's borders
3 December, 2019, 2:06 pm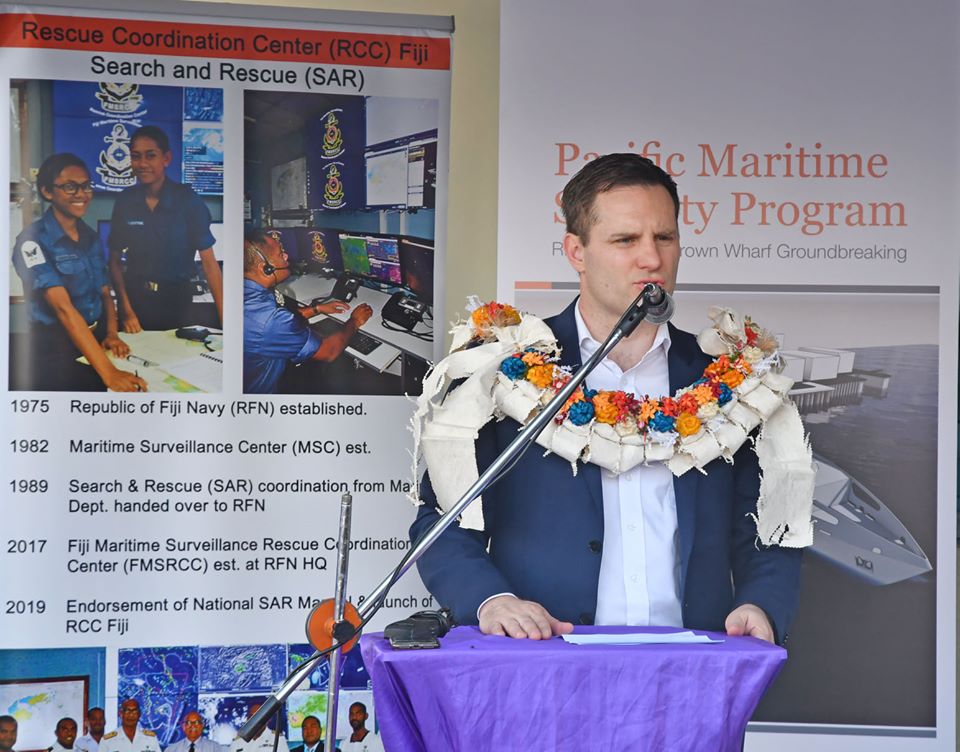 FIJI'S Minister for Defence and National Security Inia Seruiratu says building one of the best docking infrastructure in place enables trade, creates opportunities for a nation such as Fiji and protects the nation from maritime threats.
He made the comment while officiating at the ground breaking ceremony for the new wharf at the Stanley Brown Naval Base in Suva today.
He said the wharf upgrade was not only critical towards building capabilities in securing the borders but also support the Pacific Maritime Security Program under the 'Vuvale partnership' between Fiji and Australia.
"The Pacific Maritime Security Program is a testament to Australia's commitment in assisting our 12 Pacific island nations with 19 steel-hulled patrol boats valued at $AUD280million and a sustainment support facility for an initial 7 years period, valued at AUD$24 million," Mr Seruiratu said.
"This will contribute towards the maintenance of our collective regional security, achieve defence self-reliance and in contextualising it to our situation to assist Fiji in maritime security, fisheries surveillance and more."
He said the last upgrade of the wharf was about 20 years ago.
He added the initiative was timely because the new and improved wharf would support the replacement Guardian-class patrol boat that would berth our shore early next year.
Australia's Assistant Defence Minister Alex Hawke said this new development would further strengthen the "Vuvale partnership" between the two countries.
Mr Hawke commended the Fijian Government for its support towards this project in ensuring that Fiji's borders, economic zones and regional security was enhanced not only in Fiji but throughout the region, including Australia.