Nauru to recruit teachers from Vanuatu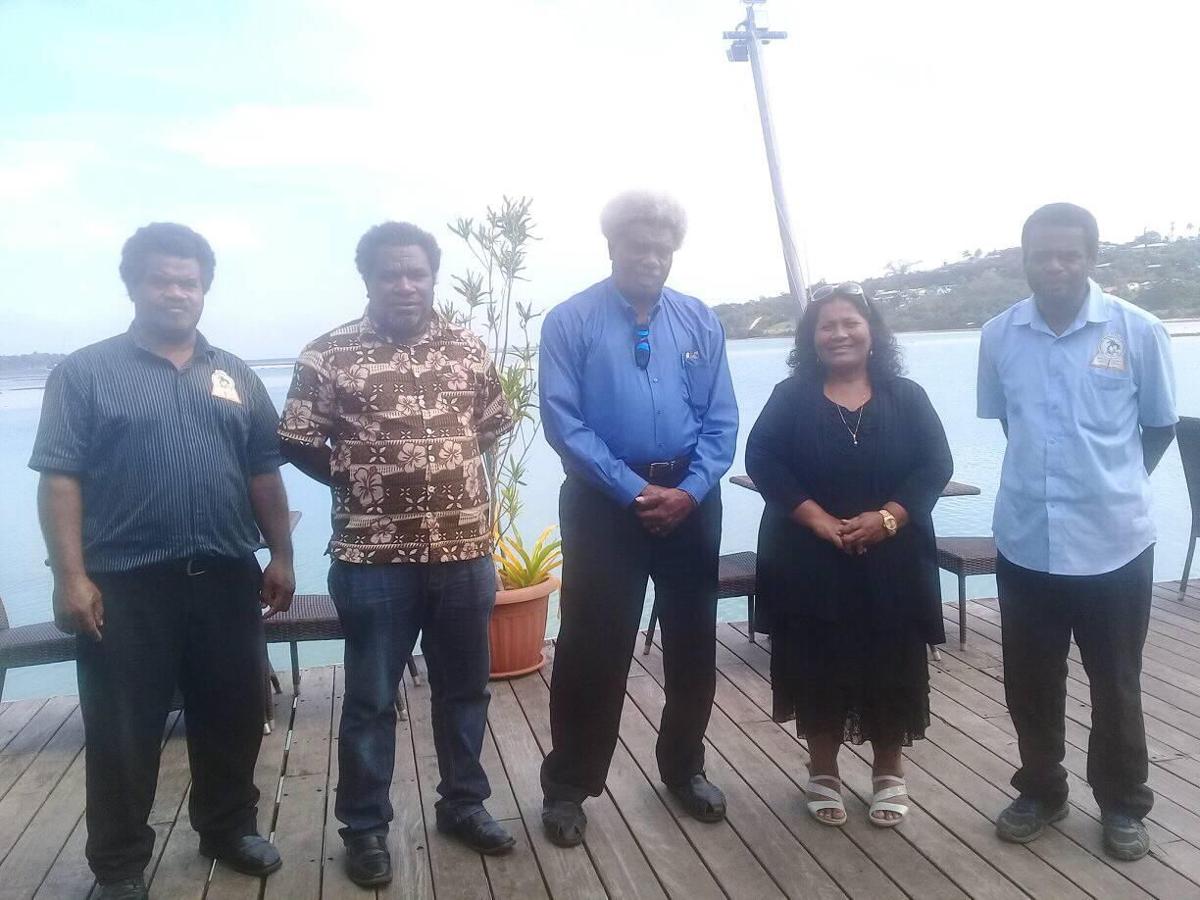 PORT VILA (VANUATU DAILY POST) – Negotiations are underway on the possibility of recruiting teachers from Vanuatu to meet the teacher shortage crisis in Nauru.
Nauru is struggling to meet the growing demand of qualified teachers in different subjects and schools, the Minister of Education for Nauru,  Charmaine Scotty, told the Minister of Education and Training (MOET) for Vanuatu, Jean Pierre Nirua.
There are not enough teachers to teach in schools and Nauru has been looking abroad to other Pacific countries like Fiji to fill its teaching force, said Nauru's Education Minister.
Minister Scotty who was in Port Vila for the Australian-Pacific Technical College (APTC) Board Meeting took the opportunity to meet her counterpart to discuss the possibility of hiring teachers from Vanuatu to solve the shortage affecting children back home and her country.
Minister Nirua assured that Vanuatu has sufficient number of qualified teachers, especially retirees to meet Nauru's demand.
While all countries are facing teacher shortage, salary remains the most challenge in hiring.
The Acting Director General of the MOET, Bergmans Iati, said Nauru is offering attractive salaries for candidates willing to go and be able to meet the needs of schools there.
Minister Scotty sought assistance from Minister Nirua to boost the number of teachers in Nauru when they met during the University of the South Pacific (USP) 86th Council Meeting in Nauru last month.
Teacher recruitment is expected to begin this year once procedures are sorted out between the ministries of education of both countries, working closely with the Teaching Service Commission (TSC) of Vanuatu.
Minister Scotty said: "The majority of the teachers in Nauru are women with very few men.Bringing in more male candidates from other countries will help change the way Nauru men think of teaching as a profession".
Another initiative deliberated during their discussions in Port Vila was for Vanuatu to accommodate secondary school students from Nauru.
Once realised it will be a great opportunity for exposure and exchanges of culture and ideas, said Minister Nirua.