National reps back to boost Blues' campaign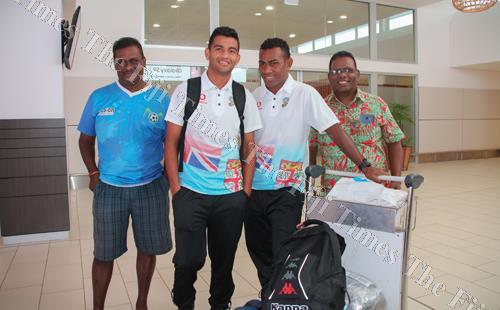 LAUTOKA Blues are optimistic of a good outing in their O'League do or die quarter-final clash against the Dragons early next month.
Bolstered with the inclusion of the national reps who returned from the Philippines this week, the Sugar City boys will give their utmost best to secure a spot in the semi-final.
These players include Zibraz Sahib, Dave Radregai, Kolinio Sivoki and Kavaia Rawaqa.
Team manager Paul Abraham says he didn't see a reason the boys can't win the quarter-final.
He said the boys had been camping for the past weeks in readiness for this important game.
Abraham said their three O'League pool games in New Zealand brought out the best in the players.
"They did what they were supposed to do and we are happy to feature in the quarter-final," said Abraham.
"This is a elimination round and it's a must win game for the Blues.
"The boys are psyched and they have been having devotions daily ready for the match."
Abraham said their opponent finished first from their pool and would be a tough battle for the Blues.
"The Dragons were the winners from their pool and they will be tough to play against. We will give everything we have and I see no reason we should finish second," he added.
Notable names for Lautoka expected to feature in the starting line-up include goalkeeper Beniamino Mateinaqara, Ilaitia Tuilau, Kolinio Sivoki, Kavaia Rawaqa, Zibraz Sahib, Kavaia Rawaqa, Samuela Drudru and the three imports Cory Chettleburgh of New Zealand, Solomon Islands' Benjamin Totori and Vanuatu's Brian Kaltak.
The side will depart the country for Tahiti next week.