National Climate Change Policy endorsed by cabinet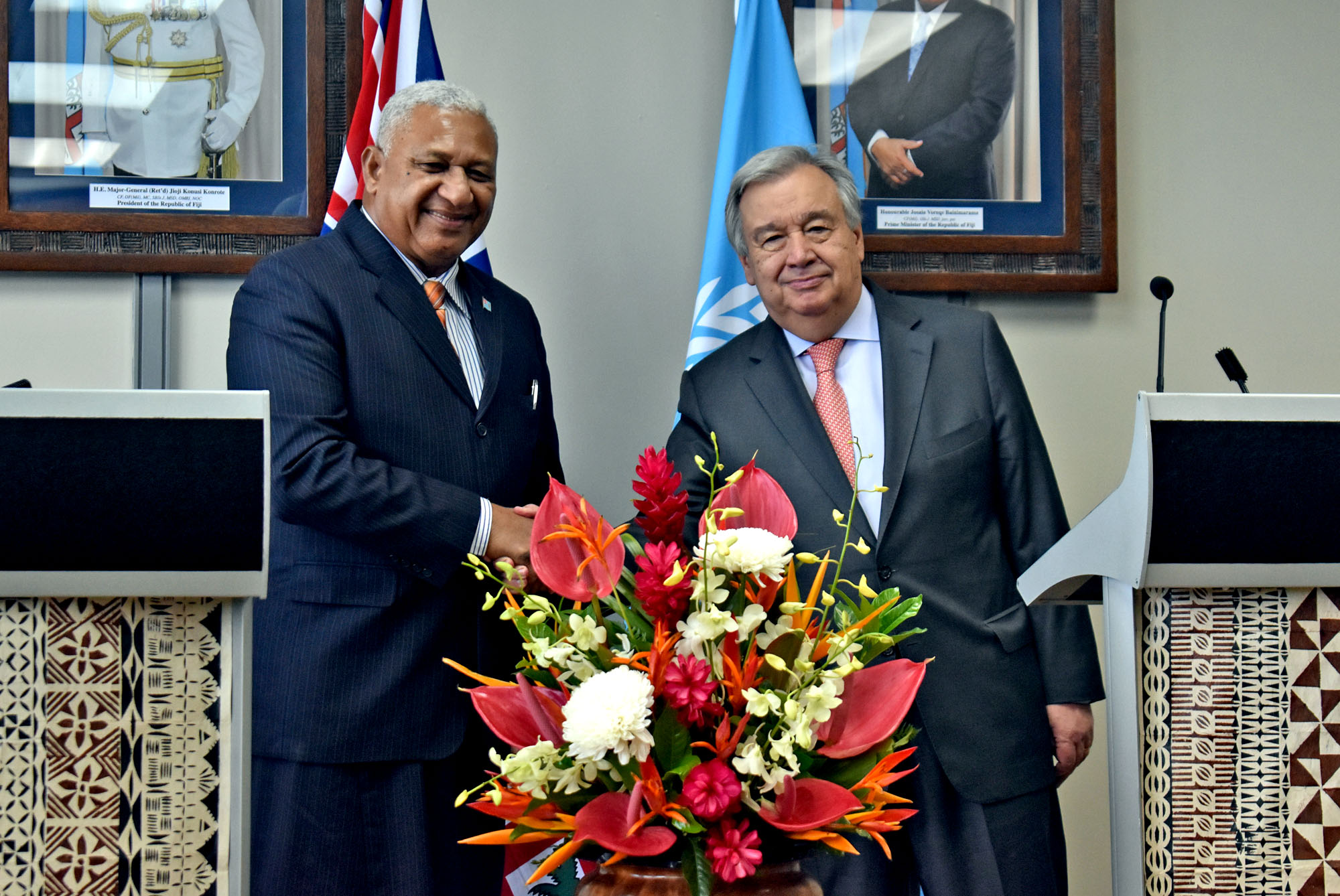 CABINET has endorsed a landmark National Climate Change Policy.
Revealing this at a dinner he hosted for UN Secretary General Antonio Guterres in Suva on Thursday night, Prime Minister Voreqe Bainimarama said the policy would guide the sustainable development of the Fijian economy through 2030.
He said the innovative policy met the "intertwined challenges" that the UN Secretary-General Antonio Guterres had warned of with a new "interwoven approach".
Mr Bainimarama said the policy also emphasised the need for weaving strong cross-connections –– across industry, governments, and civil society –– to achieve resilience, and stressing the importance finding shared intersections and benefits among the many individual threads that played a role in adapting "our nation to a changing climate".
"It's this same interwoven philosophy that inspires the spirit of multilateralism, and that is at the core of the ethos of the United Nations and the great work that we achieve when we work together," he said.
"I think it's safe to say that these quick and decisive steps to action will resonate well with the Secretary-General.
"Through both our private conversations and public commitments over the past few days, it's become clear that the Secretary-General has taken this same leadership style to the helm of the United Nations –– something we can all find hope in."