Murder victim 'called for help'
9 September, 2019, 10:43 am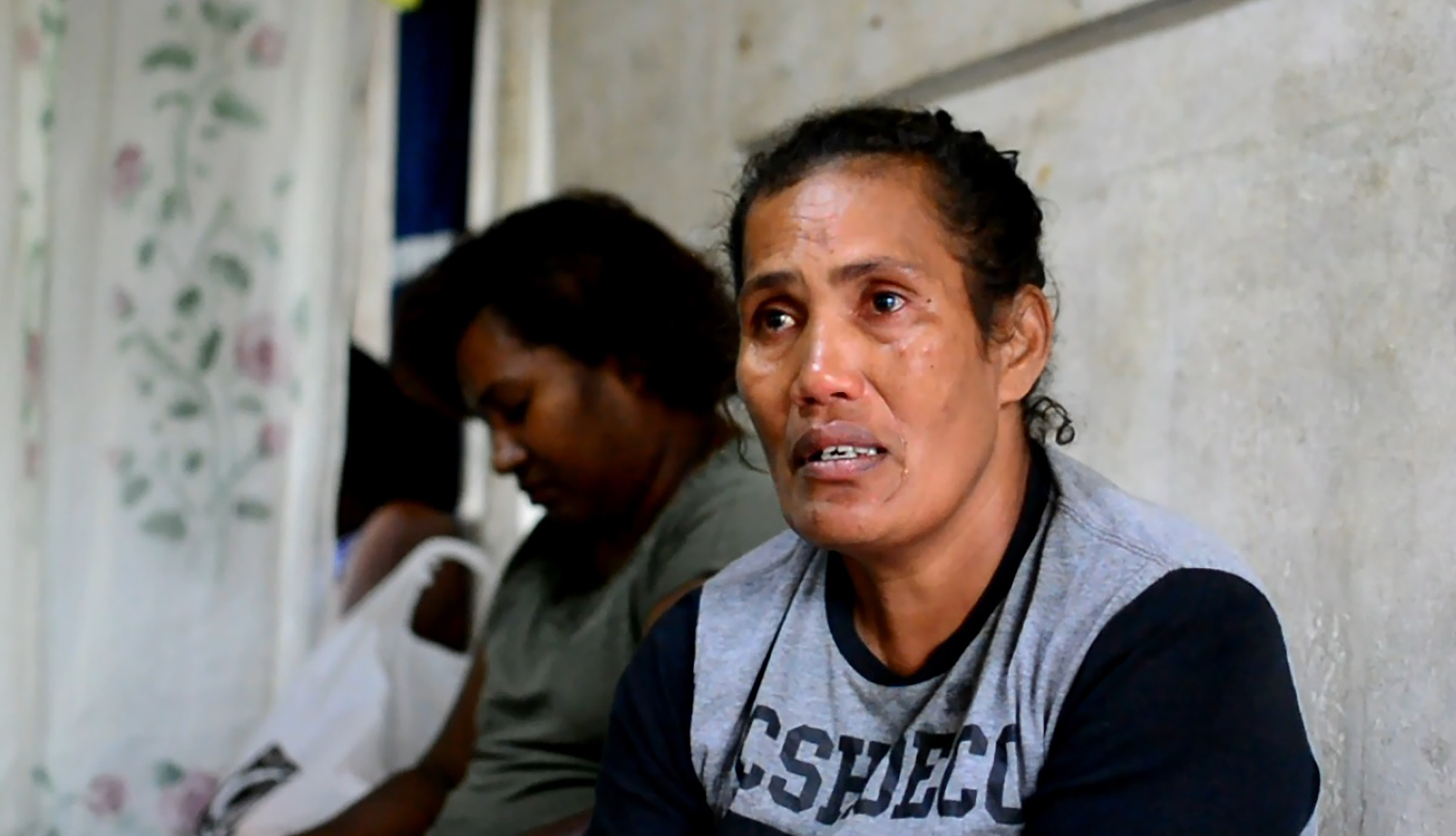 "NA au kerekere, dou totolo mai, dou mai kauti au tani ike (Mum, please, can you guys hurry and take me out from here)."
These were the last words Juitajia Vuli, 50, claims she heard from her daughter Maraia Tauyavu, before police found the 19-year-old woman's body near the Sigatoka River a day after she made that phone call.
Tears rolled down the Mrs Vuli's face as she recalled the last moment she spoke with her youngest daughter over the phone.
Ms Tauyavu was found with injuries to her body by police on Friday afternoon Mrs Vuli said she was still recovering from the death of her eldest daughter who was allegedly murdered by her partner three months ago.
"Just three months ago, we laid her to rest and now the tragic news of my youngest daughter's death struck our family again," she said.
"I was accompanying family members to farewell a relative in Australia when she (Maraia) phoned me on Thursday, begging me to get her out from where she was.
"I just dropped everything and went straight to Sigatoka where I reported the matter to police because by the sound of her voice, I felt something was wrong.
"All I gathered was that she has been staying with her partner in Nabitu settlement for over five months."
Mrs Vuli said she spent the whole night with police on Thursday trying to locate her daughter until the early Friday.
She said attempts to locate her daughter were unsuccessful after Ms Tauyavu's partner told them that she had left for Pacific Harbour.
"I spoke to him over the phone and begged him to get me my daughter. He kept on telling me that she was gone and from then on I knew something was wrong. On Friday, police rang me at around 4pm to relay the news that they found her body near the Sigatoka River."
Mrs Vuli has advised women to speak out and get help if they are suffering in their relationships.
According to police spokeswoman Ana Naisoro, the victim was last seen and heard arguing with her partner at their home at Nabitu settlement earlier in the morning before she ran off.
"Nearby residents conducted a search where she was later found lying motionless near the riverbank," she said.
Police are request assistance to locate the victim's partner Joji Turukoya Katzuky.
Ms Naisoro said the 24-year-old was wanted for questioning.
"Katzuky was last seen with the victim and investigators are looking to question him."
Anyone with information is requested to call the Western Division police command centre on 9905457.