Motorists advised to be alert
21 January, 2019, 12:25 pm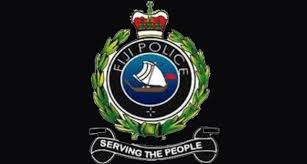 MOTORISTS and pedestrians have been advised to ensure they remained alert and are responsible for their safety while out on the road.
Police director traffic Senior Superintendent of Police (SSP) Mahesh Mishra made the comments after the death of an 80-year-old man at Vatukoula Rd in Tavua on Saturday evening.
SSP Mishra confirmed the man was crossing the road when he was allegedly hit by a private vehicle.
According to police, the man suffered injuries and was conveyed to the Tavua Hospital where he later died.
SSP Mishra has called on drivers to observe and strictly follow the speed limit.
He said as drivers, one must be observant and alert while driving at all times.
He said drivers must not be distracted and must concentrate while driving.
"Drivers must be in control of vehicles, drive safely within the speed limit and must follow the road rules at all times," he said. "Staying within the speed limit is very critical, safe and mandatory.
"Pedestrians must be vigilant and responsible. They must know the road situation and where to cross. "Do not take things for granted on the road as situations change within seconds," SSP Mishra said.
He added that pedestrians must also ensure that they were visible and on the safe side at all times. The road death toll stands at two.