Motorists advised of weekend works on Kings Road
19 September, 2018, 7:25 pm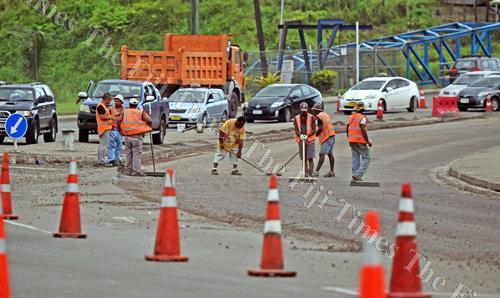 MEMBERS of the public are advised that the Fiji Roads Authority (FRA) will be carrying out Water Authority of Fiji and Telecommunication Fiji Ltd's underground crossing construction on Kings Road from Nakasi to Nausori.
As a consequence of the construction, the FRA stated that the main highway from Nakasi to Nausori would be affected this weekend from 9pm on Saturday, September 22, to 5am Sunday, September 23, 2018.
During this time, the following traffic diversion options will be applicable to suit the site conditions: Stop and Go traffic control shall be maintained throughout the duration of the works; and diversion of both traffic on one side of the road shoulder.
"Members of the public are requested to strictly adhere to the traffic management signage in place to ensure the safety of other motorists and workmen alike," it stated.
"Travelers along this area are advised to take this notice into account when finalising travel plans."
Members of the travelling public are advised to contact the FRA on 5720 for further queries.