Mother completes isolation in remand
20 January, 2022, 7:10 pm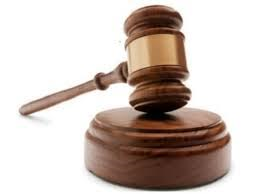 The High Court in Lautoka heard that a mother facing a charge of manslaughter contracted COVID-19 and completed her two-week isolation period in remand at the Ba Police Station.
Aseri Naivou was produced for her first High Court appearance before Justice Sunil Sharma yesterday, and in her bail application the court heard she was supposed to be retested after January 17, however, this has not happened.
Judge Sharma then ordered the accused be taken for her COVID-19 test before he decided on granting her bail.
Ms Naivou faces a count of manslaughter for the death of her five-year-old daughter who was hit by an oncoming vehicle in Ba last year.
The 29-year-old mother first appeared in the Lautoka Magistrates Court on January 5 to answer to parental negligence charges as she was with her daughter when the accident happened in Rarawai, Ba a year ago.
The court heard the accused has two children and is a breastfeeding mother to her one-year-old toddler.
The court also heard Ms Naivou had been in remand since January 5.
Judge Sharma noted that for the safety of everyone, she needed to be tested and her COVID status made known before she returned home.