MOG hits the ground running
13 October, 2018, 10:00 am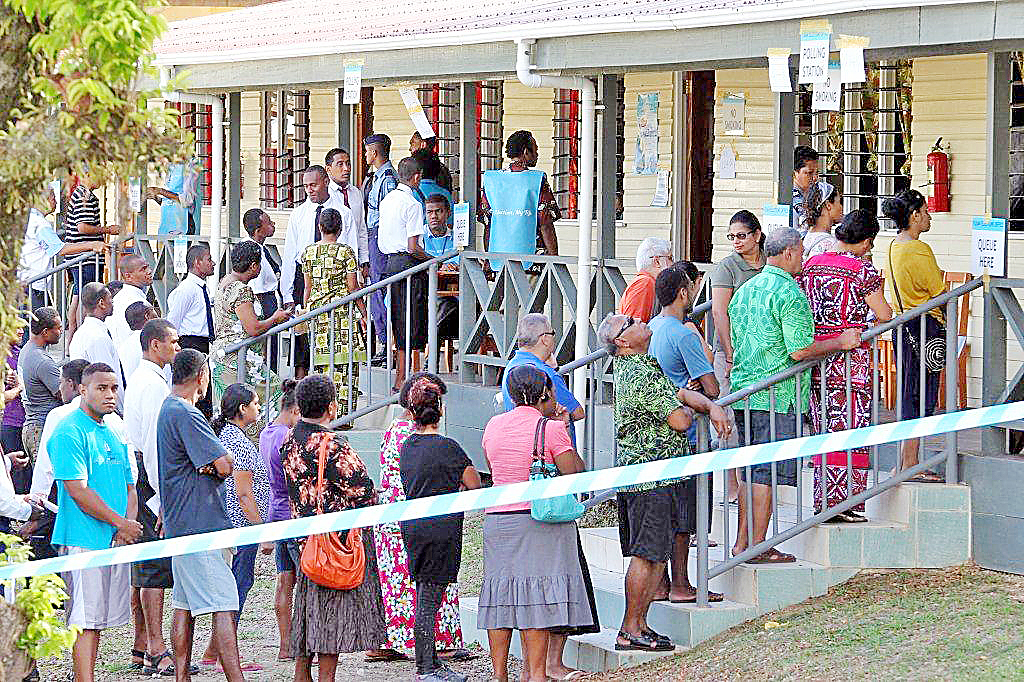 THE Multinational Observer Group (MOG) is engaging relevant agencies and monitoring the electoral processes in the lead-up to Fiji's 2018 General Election.
MOG observer co-ordinator Alice Cawte said she looked forward to meeting political parties as part of consultations which was important to the MOG. Ms Cawte earlier confirmed the MOG began their observation with the voter registration exercise since they arrived in the country.
"The MOG has hit the ground running, engaging with responsible agencies and observing key activities both in Suva and afield," Ms Cawte said.
"We are here to listen to the people of Fiji, and are currently seeking a wide range of meetings." According to the MOG, their consultations with political parties are part of the MOG's broad engagement with institutions and organisations across Fiji.
The MOG also revealed it would be seeking the perspectives of political parties on electoral processes and was open to discussing any issues that political parties wish to raise.
This week, the group focused on a range of operational and technical activities, especially in relation to voter registration and pre-polling.