Mill breakdown penalty payments claim
15 September, 2018, 3:37 am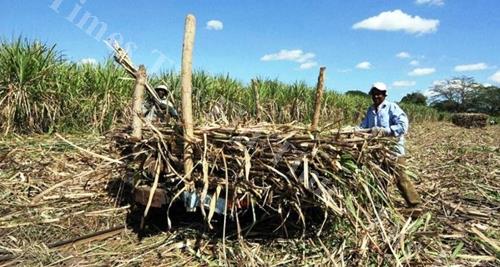 SOME cane growers in the Western Division claim they have not received mill breakdown penalty payments since July.
The Fiji Sugar Corporation announced July that mill breakdowns longer than six hours caused by mechanical issues would be assessed by FSC staff, affected cane farmers and lorry operators.
CEO Graham Clark had said after determining the volume of affected cane, impact in each sector, in the cane yard, and lorry drivers waiting to offload – a breakdown penalty of $5 per tonne would be paid, $3 per tonne for the affected farmer and $2 per tonne for the affected lorry operator under the normal cane payment system.
Yaladro Farmers Cooperative president Rajendra Raglu claimed that only affected lorry operators had been compensated. "I am speaking on behalf of my gang, none of them have received the $3 per tonne," he said.
"We need an explanation because there are a lot of confused and angry farmers here."
In response, the FSC insisted all growers affected by mill breakdowns had been compensated.
"To date a total of 800 growers have benefitted from this cane penalty payment," the miller said in response to queries from this newspaper.
"Yaladro sector in particular have no pending payments, all payments submitted have been paid out.
However, if the grower is insisting that he or she has not been paid, we will need his or her or their details to clarify.
"Alternatively, for their benefit, they can contact Mahen Prasad, cane development manager on 999 1636 to clarify their situation."