Meth, the killer within our midst
15 September, 2018, 11:37 am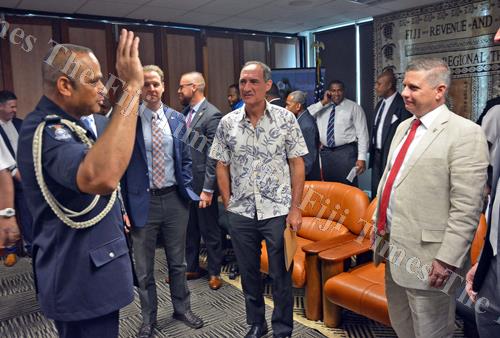 THERE is an increase in demand and use of synthetic drugs like methamphetamine (Ice) in Fiji, sparking concerns over its effects on local communities and the setting up of more clandestine labs in the future.
And while only three clandestine meth labs have been dismantled in the country since 2004 compared with neighbouring regions such as Asia, Australia and New Zealand, actual numbers of undetected labs in the region is likely to be higher.
Responding to this newspaper, Jeremy Douglas, regional representative of the United National Office on Drugs and Crime (UNDOC) South East Asia and the Pacific, based in Bangkok, Thailand, said the threat of having an expanding synthetic drug market in Fiji including the meth market, was real.
"Fiji has been used for the manufacture and trafficking of meth over recent years and we understand demand for the drug is increasing in Fiji and across the Pacific. With all this considered, it is highly likely more meth labs will be detected and seized in the country in the future," Mr Douglas said.
"Meth labs can be set up anywhere as long as precursor (drug making) chemicals can be sourced and there are talented and unscrupulous pharmacists or chemists available and working with organised crime groups."
Mr Douglas said factors needed before establishing large-scale meth production facilities included weakening or unaware presence of law enforcement authority, availability of large quantities of precursor chemicals and the ability to transport large quantities of the drug.
"As mentioned above, expansion of synthetic drugs, including the meth market, is a regional phenomenon, and Fiji is not immune from it."
He said Fiji's geographical location made the country vulnerable for meth production and trafficking.
"For instance, increasing connectivity with countries in Asia, the largest meth market in the world, and high levels of meth use in Australia and New Zealand are all related to the expansion of the meth market in Fiji."