McKee eyes Veitokani
21 September, 2018, 10:53 am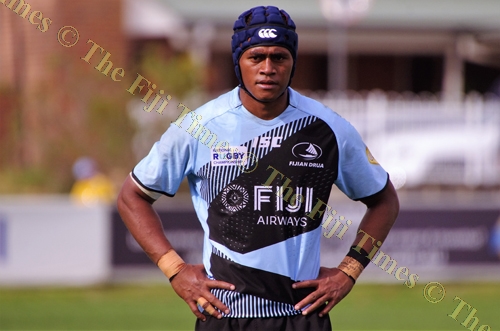 FIJI Airways Flying Fijians head coach John McKee is closely monitoring the performance of nippy playmaker Alivereti Veitokani in his quest to select the strongest team for the Europe Tour in November.
McKee said the Fiji Airways Drua playmaker had the calibre and the talent to secure a spot in the Flying Fijians team, but there were a few areas that he needed to improve in his game.
He said Veitokani was impressive for the Drua and would play a huge role against Sydney Rams this weekend. "Veitokani keeps developing," said McKee.
"But again he needs to work on his game management skills and how to best use his skills as a team player." McKee said he would also monitor standout players from the Drua team to join the Flying Fijians in the tour.
He said the side needed to learn from its mistakes against Queensland Country last week.
McKee said he would also select players outside the Drua team for the Europe Tour and had talked to some of the overseas clubs regarding the release of Fijian players to join the Flying Fijians.
"There are some aspects of the game that they need to focus on as showed in the first two games. "They are expected to learn from their mistakes and improve on their overall game performance this week."
Other players likely to convince McKee for the Europe Tour are Frank Lomani, Mosese Voka, Ratunaisa Navuma and Joeli Ducivaki.
Meanwhile, McKee has just returned from Europe to monitor the Fijian players before selecting a team for the tour.