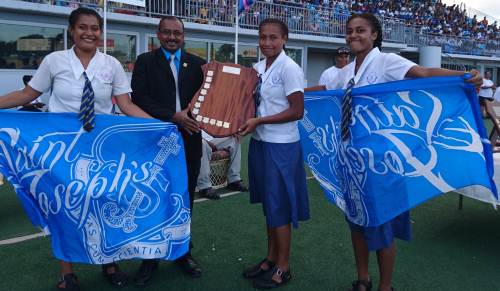 Update: 6:18PM MARIST Brothers High School and Saint Josephs Secondary School have respectively won the boys and girls division of the Suva Zone 2 meet.
The meet which has just finished at the ANZ Stadium saw 13 records broken.
MBHS won a total of 28 gold medals, 23 silver and 17 bronze while SGS won 20 gold medals, 19 silver and 14 bronze.
Gospel High School was placed third in the boys division with one gold, six silver and 12 bronze.
In the girl's division, SJSS amassed a total of 25 gold, 17 silver and 15 bronze to win.
SGS was second with 13 gold, 17 silver and 15 bronze medals.
Furthest traveling school, Beqa Yanuca Secondary came third with two gold, two silver and one bronze medal.