Marist 7s: Tuvalu recruits Fijians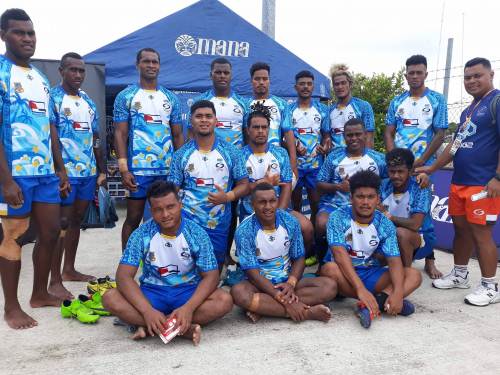 Update: 1:24PM THE Tuvaluan team has recruited six Fijian boys to boost their chances of advancing at the Fiji Bitter Marist 7s now taking place in Suva.
Team manager Maika Moulongo said the team which is taking part for the first time at the Marist 7s had come into Fiji two months early to prepare for the event.
"The Fijian boys in our team are local players and we are trying to mix them together with the Tuvaluan boys, to raise our standard of rugby," he said.
"Most of them (Fijian boys) are from the Rewa rugby team."
The team won their first pool match against Flagstaff Rugby Club with 26-7 however they were defeated by Pacific Island Yasawa 19-0 in their second pool match.