Marist 7s: First time Vuna hopeful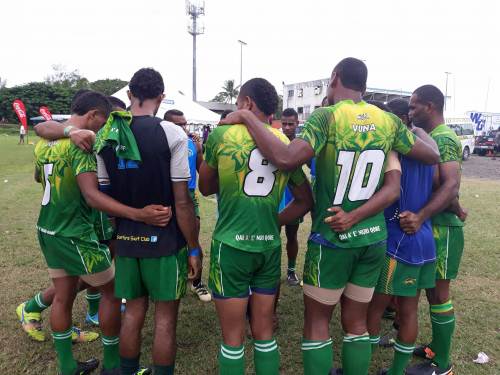 Update: 12:43PM FIRST-TIME participants at the Marist 7s, the Vuna rugby team from Taveuni have won their first match against Portsmouth Kelland Brothers 27-5.
Vuna team manager Silio Batirerega the team had been preparing since January and were hopeful of making it past the elimination stages of the popular tournament.
"It isn't easy to compete in a tournament as big as the Marist 7s and we're glad to even be competing here," he said.
"The boys worked hard and with support from the village, they financed their own trip here."
Vuna will be taking on the West Coast Drifters in their next match.