Man on multiple charges has case transferred to another judge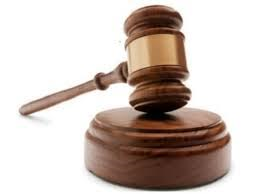 A MAN charged with three counts of rape, two counts of sexual assault, one count each of assault causing actual bodily harm, robbery, damaging property and criminal intimidation appeared at the High Court in Suva today.
On January 17 this year, it is alleged that Sevanaia Baleinadi raped, sexually assaulted, robbed, criminally intimidated and damaged the property of a 57-year-old complainant.
State lawyer Swastika Sharma informed the court that the State had served the proposed agreed facts to defence.
Defence lawyer Krishneel Chang said they were yet to file any bail application.
Justice Daniel Goundar transferred the case to be heard before Justice Thushara Rajasinghe.
The case has been adjourned to July 1, 2019.