Man found outside CWM hospital dies; Two surrender to Police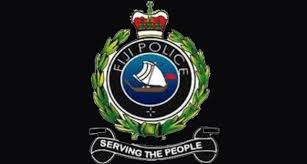 TWO men are in police custody for their alleged involvement in the death of a man who was found lying outside the Accident and Emergency unit of the CWM hospital in Suva yesterday afternoon.
Police spokeswoman Ana Naisoro said the victim who was yet to be identified was found with stab wounds and attempts by medical authorities to revive him failed.
She said the victim was believed to be between 30-40 years old, of fair complexion, has a beard and has a masi tattoo on his left arm from his shoulder up to his elbow.
She added investigators could not positively confirm the victim's ethnicity.
Ms Naisoro said the victim was seen to have been dropped off in a silver grey Prius which was later found abandoned in Tacirua.
The two suspects who are in their 30s later surrendered themselves at the Nabua Police Station.
Anyone who may have information that could assist in identifying the victim is requested to call the Southern Division Command Center on 9905 529.