Grandpa cops 24-month jail term for indecent assault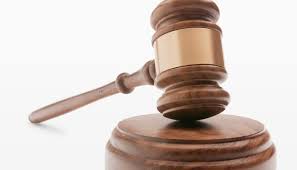 A 42-YEAR-OLD man convicted of indecent assault has been sentenced to 24 months imprisonment by Nausori Magistrate Shageeth Somaratne.
The court heard the accused indecently assaulted his seven-year-old granddaughter on June 9, 2009, in Nausori.
Magistrate Somaratne said the accused called the victim while she was on her way to have lunch and made her lie down while he touched her private part.
He said that considering the young age of the victim and the gross breach of trust by the accused, a custodial sentence was warranted in this case.
A non-parole period of 16 months has been set.