Man cops 14 years for raping 6-month old daughter
5 December, 2018, 4:35 pm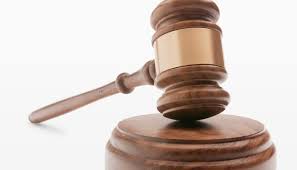 LAUTOKA High Court judge Justice Aruna Aluthge has reiterated that child rape remained one of the most serious forms of sexual violence.
He highlighted this statement while sentencing a 30-year-old man for raping his six-month-old daughter in 2015.
The accused has been sentenced to 14 years in prison with a non-parole period of 12 years.
This case was brought to light after the accused's wife noticed their six-month-old daughter bleeding in her napkin. The case was taken to police and the accused admitted to raping his daughter.
Justice Aluthge reiterated that rapists would be dealt with severely. He said when family members sexually abused children, they should expect condign punishment to mark the society's outrage and denunciation against sexual abuse of children.