Man cops 10 years for rape
18 September, 2023, 5:30 pm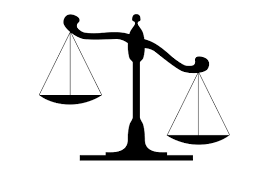 A man who raped his niece in January 2013 has been jailed for 10 years by the High Court in Suva.
On 25 June 2021, the Court of Appeal had set aside his acquittals on two counts of rape and entered convictions in an appeal taken by the State and he went for appeal against the Court of Appeal's judgment to the Supreme Court.
On June 29, 2023, the Supreme Court dismissed your appeal and affirmed your convictions.
"There is no impediment for this court to proceed to sentence you now as you have exhausted your right of appeal against your convictions," said Justice Daniel Goundar in his July 18 ruling.
"At the time of the offending you were in your early 40s. You are now 51 years old.
"You are married with five children and four grandchildren. You are a first-time offender.
"After your initial acquittal in 2015 you secured an employment as a building contractor and continued with that employment until the Supreme Court remanded you in custody on 29 June, 2023.
"You grossly breached the trust of the complainant who was your niece and half your age.
"The commission of the offences involved planning by you to avoid suspicion or detection by other family members.
"The rape was repeated and the Court of Appeal found that the complainant was coerced into consenting on both occasions because you held a position of authority over her. These factors aggravated the offending."
Justice Goundar set a non-parole period of seven years.