Man acquitted of attempted murder
19 September, 2020, 2:35 am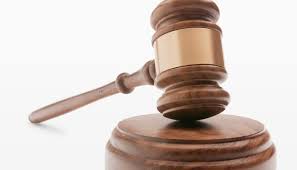 A Nadi man who stabbed another man in January this year has been acquitted of an attempted murder charge.
High Court in Lautoka judge Justice Chamath Morais ordered that Ritesh Sharma be detained at the St Giles Psychiatric Hospital to undergo psychiatric treatment and to be freed once deemed fit to return to society.
Mr Sharma stabbed Ashok Kumar on January 22, 2017 in Nadi and underwent a four-day trial after which three assessors found him guilty of attempted murder and a fourth assessor found the accused guilty of the lesser charge of assault causing actual bodily harm.
Justice Morais noted the evidence of Dr Kiran Balraj Gaikol, the acting medical superintendent at the St Giles Psychiatric Hospital.
Justice Morais said if the accused had assaulted the alleged victim without any provocation or reason, it was a positive sign he suffered the mental impairment of schizophrenia.
He overturned the guilty verdict of the assessors.
"I regret that I cannot agree with their opinion. I am convinced that the accused has stabbed the PW1 due to his mental impairment."
Justice Morais found Mr Sharma not guilty of attempted murder because of his "mental impairment" and acquitted him.
"I order the accused to be detained at the St Giles Hospital until such time it is appropriate for him to be released back to the society, having observed the required legal procedure."