LTA plans to make mobile app for cabbies mandatory
29 September, 2020, 11:10 pm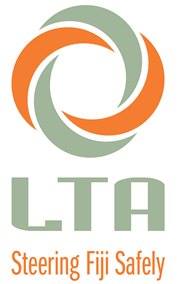 The Land Transport Authority (LTA) says it plans to make Vodo, a mobile phone application for cabbies, mandatory for Fiji's 8952 taxidrivers by next year.
In a public notice on its website, the LTA said the app would be fully funded by all licensed taxi operators.
The LTA invited software developers to send in proposals in relation to the app.
The LTA stated in the future, it would be compulsory for all 8952 taxi owners and operators to use the Vodo app.
"The LTA will retain ownership of the Vodo brand and all associated marketing, data, reports, information stored on the vendors servers used to support this project," the 18-page EOI stated.
"Vodo Taxi App will be similar to any other taxi app which will operate throughout Fiji.
"It will use GIS (geographic information system) mapping package with geo-fencing technology to connect all taxis and passengers together.
"LTA will provide licensed access to the GIS mapping package by side agreement."
For customers, the EOI listed a few requirements that a passenger would have to comply with after downloading the app.
The LTA said Vodo would allow passengers to pay the fare through different payment systems.
"After completing the checkout process, customers paying with Visa or Mastercard are prompted to enter their verified by Visa or MasterCard secure code, either the customer is then redirected to the issuer's website for authorisation or the authorisation is completed within your payment solution.
"If the customer is using an eTransport card, they are not prompted to enter a password.
"The customer rating system will also be hosted on the website where customers can look at an individual taxi driver-operators scores to make informed choices about selecting favourite local operators.
"Customers will also be able to de-select operators who have a rating less than a specific value.
"The taxi or driver or operator scores to be refreshed every 14 days."
The LTA said the app was expected to be rolled out next year and would be introduced in the Central Division first.
Questions sent to the LTA and the Transport Ministry remain unanswered.