LTA initiates show cause meetings; Drivers losing licenses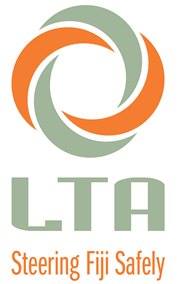 LAND Transport Authority CEO Samuel Simpson has initiated show cause meetings in Lautoka and Suva with many drivers losing their driving licenses, some of which are taxi, minibus and bus drivers.
A number of driving licenses were cancelled, suspended and some had conditions placed on their licenses concerning their future driving activity.
According to the LTA, the show cause meetings will continue in all areas of Fiji over the coming weeks and months ahead as the authority gets to grip with the persistent offenders who regularly disregard the safety rules on our roads.
The LTA will not hesitate to cancel driving licenses of medium to high-risk drivers.
Examples of safety-related driving offences are:
– Exceeding the speed limits
– Dangerous or Careless Driving
– Driving while using a mobile phone
– Failing to wear a seat belt
– Driving while under the influence of alcohol or non-prescription drugs, and
– Driving a PSV when not entitled.
Some drivers failed to attend the show cause meetings without notifying the authority of a legitimate reason for doing so.
Mr Simpson said their LTA accounts had been frozen, which meant they would not be able to carry out any transactions with the LTA such as roadworthiness, vehicle transfers, etc.
He said the accounts would not be unfrozen unless and until they appeared at a show cause meeting.