Look Back: Explosion in school lab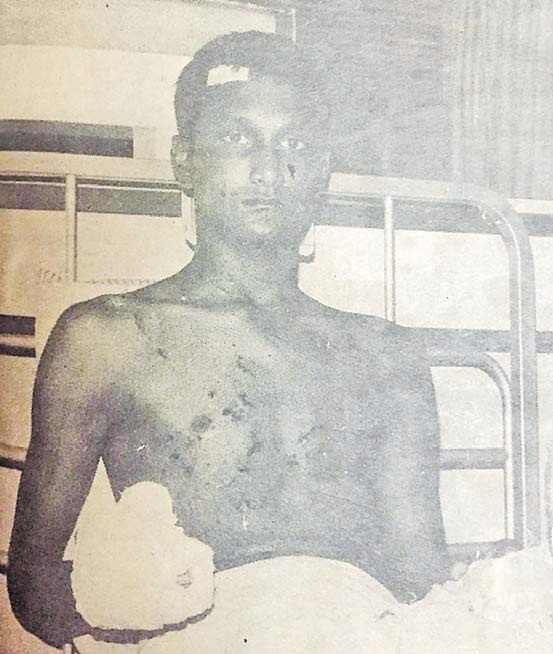 AS a result of a school science experiment explosion, a high school student of Ba was admitted at the Lautoka Hospital on March, 1978.
Student Anoop Kumar a Form 4 student then at Sarava High School was rushed to the hospital after the experiment caused an explosion at his school science laboratory.
The incident which was reported by The Fiji Times on this day in 1978 had raised a lot of concern about the science course offered at schools.
According to the principal education officer science, Devakar Rao on Tuesday March, 7 the experiment was deleted from the Fiji Junior exam course because it was too dangerous.
Chemistry teacher Satend Singh was also injured from the explosion.
This newspaper reported that Kumar had received cuts from flying glass but was reported recovering at Lautoka Hospital after having glass fragments removed from his chest.
The experiment had involved mixing potassium chlorate and manganese dioxide to produce oxygen.
Mr Rao said that three years ago he had sent a circular to science teachers telling them to delete it from the syllabus because it was dangerous.
He had left them with the choice of preparing oxygen from either hydrogen peroxide or potassium permanganate — both considered to be safe methods. He said he failed to understand why the old and dangerous method was still being followed at the Sarava School.
He said teachers at in-service courses were also impressed upon to specifically do a trial experiment before doing it in front of a class.
The teacher, Mr Singh in described how the experiment went wrong, said there was an error anyway.
The teacher who looked after/the laboratory had tipped phosphorus into an empty manganese dioxide bottle and failed to change the labels because he had to go off to another class.
Mr Singh said that thinking it was manganese dioxide in the bottle; he mixed it with potassium chlorate to obtain the oxygen.
Mr Singh, who for two years had been teaching science at the school as a licensed teacher, said he did not do the trial run because of time limitations.
"I have successfully done the same experiment many times before," he said.
Kumar told this newspaper that he managed to shake the test tube containing the mixture only three times before it exploded, covering his chest and abdomen with broken glass.
Kumar said his eyes were not affected by the explosions. Police conducted their investigation on the incident.
During their investigating, police had requested that the laboratory room be kept closed until they cleared it for use.