Logaivau champions indigenous rights
17 September, 2022, 1:30 pm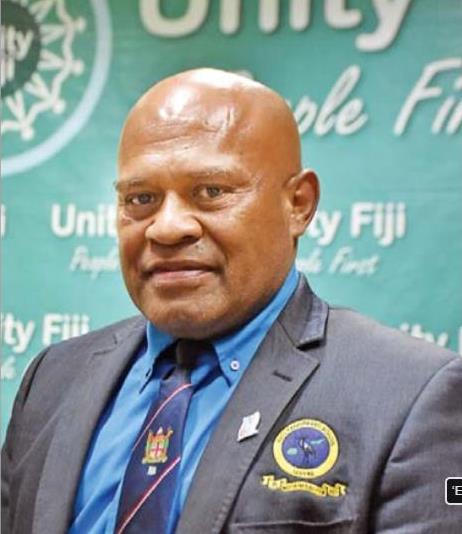 Akuila Logaivau had no interest in pursuing a political career until he felt compelled to champion the rights of indigenous people in the country.
The former district officer is a provisional candidate for Unity Fiji party for the 2022 General Election.
Mr Logaivau claimed the indigenous people of Fiji were only landowners in name, in reality they had no say on how their land should be utilised.
He said he chose Unity Fiji because he believed it was the only political party that could effectively address the issues faced by the iTaukei people.
"As traditional landowners, we all know the problems we are facing when it comes to our land, and if no one else will stand up for us, then people like me have to," Mr Logaivau said.
He is the son of turaga ni yavusa Nakama, Jovesa Rarokowaqa Logaivau from Yaroi Village, Savusavu, Cakaudrove and has maternal links to Rokovuaka Village, Ra.
"I am asking people to vote wisely during the upcoming general election.
"This is the only right way to bring about change in this country."
In 1991, Mr Logaivau started work as a postman for Post Fiji until he was promoted to postmaster and served in Ono-i-Lau from 1998 to 1999 after which he resigned and joined the Ministry of Education as clerical officer in 2000.
For more than 10 years, he worked as a clerical officer for various government ministries and the Public Works Department before he was transferred on promotion under the Ministry of Rural and Maritime Development as district officer in Seaqaqa, Vanua Levu for three years.
He also served as district officer in Tukavesi, Korovou and Rakiraki.
He resigned in 2020 after working as a civil servant for 20 years.
Mr Logaivau involves himself in consultancy work, assisting youth and women's groups and is also a Justice of the Peace (JP).
He said that during his term as district officer, he became intimately aware of the needs and issues of the people from all walks of life.
"I have been exposed to the real challenges on the ground and worked with people from all walks of life, right to the grassroots level.
"For 20 years as a district officer, I have familiarised myself with government's machinery on development."
The 53-year-old was educated at Samabula Primary School and completed secondary education at Ratu Kadavulevu School in Tailevu.
He graduated with a diploma in business management from the University of the South Pacific in 1990.