Letters to the Editor: Sunday, November 28, 2021
28 November, 2021, 9:41 am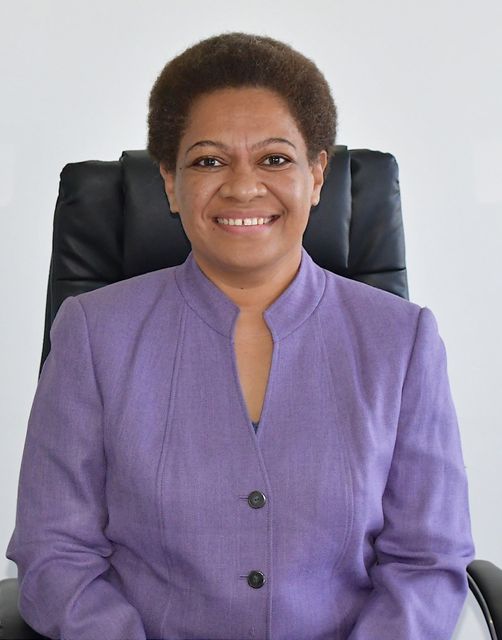 Shining stars
Without fear, favour, rancour and/or any vindictiveness, with every profound dignity and respect, if true democracy is alive and well in Fiji, allow me to add my little 2 cents, with some grace.
My shining stars of women in Fiji politics are Lenora Qereqeretabua of NFP and the former Cabinet Minister for Women, Children and Poverty Alleviation Mereseini Rakuita. Ronnie Chang Martintar, Nadi
Traffic lights
Grantham Rd must have traffic lights installed with immediate effect. The junctions of upper and lower Yarawa and Namena roads with Grantham Rd have experienced many vehicle accidents almost every month.
I cannot understand why relevant authorities have not taken any drastic action. Why the delay? Where is the vision? Asish Vinay Prasad Park Rd, Raiwasa, Suva
Budget support
From the record years of unprecedented economic growth, how much has Fiji spent in providing budget support to other nearby nations? Mohammed Imraz Janif Natabua, Lautoka
Entertaining article
Vinaka Master Arvind Mani (FT 27/11) for your highly entertaining article. And congratulations on your bicentennial celebration.
Love reading your quips and quotes. Colin Deoki Australia
Load on teachers
Students from Year 1 to Year 11 to be automatically promoted to the next class next year to determine their progress announced by MOE PS, Dr A Jokhan (FT 27/11).
It seems there is no other way in this COVID climate. This will put children first, future hope towards building a better Fiji.
However, there seems to be more load on teachers than parents where they have been now shoved with so many expectations from everywhere. We often hear of education as a partnership with MOE, parents, teachers and school management. We can achieve our lifetime goals with caring and sharing responsibilities with commitment.
"Education is when you read the fine print, experience is what you get if you don't." – Pete Seeger Tahir Ali Hamilton, New Zealand
Government strategy
What is government's strategy on "leaving no one behind" or is it just a figure of speech? Dan Urai Lautoka
Well-written tribute
A very well-written tribute and article on the late PM Qarase by Kiniviliame Keteca (FT 27/21). It did bring a tear to my eyes.
A great example of what legacy one leaves behind. ABHAY NAND Vunimono, Nausori
Club visit
A lot of people in this column want to visit the South Seas Club.
I am told that this club maintains certain standards as to who they allow on the premises.
So that would automatically rule out a number of people in this column from coming anywhere near that club, I would have thought? Jan Nissar NSW, Australia
No medals
Please do not give any medal to Allen.
Just give him a kilo of pure waka every month for the rest of his life. Sukha Singh Labasa
Social media
We are in a time when social media is already having a deep effect on our everyday lives.
It has affected most of us which results in loneliness, depression, anxiety and self harm.
Well, if that's not enough then, some people are even thinking of suicidal thoughts!
Think about it, a device that doesn't weigh much is actually changing people's thoughts.
My main point here is that I see too many people being addicted to social media and turning their lives the opposite way.
I think we should take this issue seriously and start working our way up. Kelepi Dakuiyaco Waikalou, Serua
Road accidents
On Friday evening, November 26, 2021, I had the pleasure of spending a quiet evening with two caring brothers, both my seniors, in Narewa, Nadi enjoying a bati ni tanoa session watching Dubai 7s rugby pool matches. Some evening rain cooled the heat of recent days.
We observed maximum speeding along this stretch of the Narewa Rd to/from Denarau. It is really troubling seeing/witnessing such reckless, dangerous and extreme disregard towards all other road users.
Admittedly, our ever hardworking police force, men and women officers, cannot be everywhere, every time. Having said that, this speeding must be addressed before another needless loss of life occurs.
As Christmas 2021 beckons, speeding will be a common occurrence, without any doubt. I am reliably informed, one speeding motorist beautifully flipped his car just after 7am Saturday, November 27, escaped from scene of accident closest to Ratu Navula College. Beer bottles were found in the vehicle. Such accidents are absolutely needless.
Plain stupid. Additionally, a manhole cover is missing. Manhole is at least 2 feet x 1 foot and 3 feet deep — a potential death trap (so close to Ratu Navula). Amazingly, hundreds walked by and did nothing……. did they? Ronnie Chang Martintar, Nadi
Times editorial
It is good that Saturday's FT editorial reiterates the need to remain vigilant with COVID protocols as Fiji opens up on December 1, 2021, next week.
Dr Ifereimi Waqainabete and Dr James Fong have both reminded us not if, but when a third wave swings around, be prepared and remain ready. Masks, hand washing, limit crowds, watch distancing.
The WHO today, speaks of a new COVID "variant of concern" – the omicron variant or B11529, now found in South Africa. This is because it is believed to mutate easily and its highly transmissible too. It's still being researched as its very new.
Fiji's MOH are wisely warning us in both this hot season and as we open the borders and head into the festive season — to be vigilant about protocols still. We must be.
It couldn't be more timely given the announcement of the new Omicron variant.
Take care Fiji. Continue to do the safe things for your families and nation. Jean H. Hatch Sawau St., Suva
COVID-free countries
While some countries are branded as COVID-risk, let's also be aware of those countries which are COVID-free.
Next planet? Tahir Ali Hamilton, New Zealand
Alarming GBV statistics
It is alarming and annoying the GBV statistics (2016 – October 2021), provided by FWCC and FWRM in your FT 25/11) (headline page 15). These reported statistics do not lie and it's a fact not a myth.
What about the unreported cases which were swept under the carpet? We could have hit 1000+ rape survivors and perpetrators. Age group of rape survivors range from 2 year olds to 72 year olds.
I believe these kinds of statistics always point back at our government leadership. I believe most of these recorded cases emanate from our iTaukei population, and as an iTaukei myself, I'm challenging all iTaukei men out there, young or old, on how we can work together to eradicate this national problem of GBV.
It's not a time to defend our position but rather what we can do as fellow Fijians to stop rape, muduka na kucu or balaatkar rokeye.
Our women and girls need to be loved, cared, and protected from any harm at all times. Jioji Masivesi Tadra – Votualevu, Nadi