Letters to the Editor: Saturday October 19, 2019
19 October, 2019, 11:48 am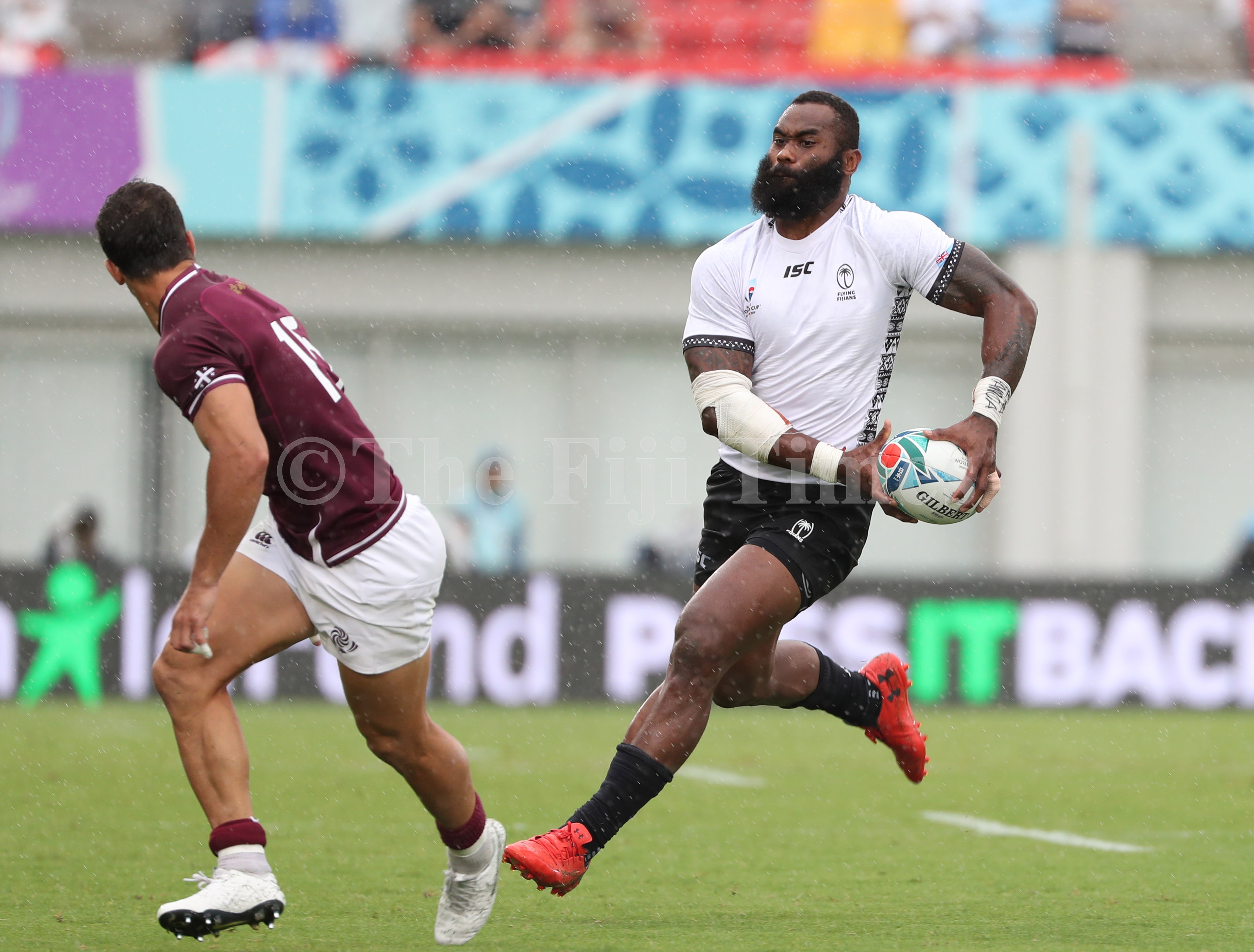 From another planet
He played at the Rugby World Cup like a player from another planet.
His ability to beat defenders with ease, create opportunities and set up tries for his other teammate is remarkable.
Despite being part of a losing team to Wales, he received player of the match award which is unusual as this is usually given to an individual of the winning team.
Semi Radradra played like a gentlemen from another planet and is perhaps the best winger to grace the 2019 Rugby World Cup.
FLOYD ROBINSON Toorak, Suva
Exciting weekend
I am so looking foward to this weekend's matches.
What a feast of rugby we will witness.
May the best teams win.
SIMI KURUVOLI Makoi, Nasinu
Pathway to peace
The opinion article by Archbishop Peter Loy Chong (FT:18/10) in which he writes about the pathway to peace in that we should resist violence and injustice and make peace with each other, can only come into fruition by one factor alone, love!
Love is patient, love is kind. It does not envy, it does not boast, it is not proud.
It does not dishonour others, it is not self-seeking, it is not easily angered, it keeps no record of wrongs.
Above all, love each other deeply because love covers a multitude of sins.
There abides faith, hope and love; but the greatest of these is love.
Our pathway to peace can only be achieved through love!
SIMON HAZELMAN Rava Estate, Savusavu
Same rule
In Fiji, would there be any bigger group of people who spend the highest time being angry than teachers?
To be cool in agitating situations is easier when those occasions are few.
For teachers, it is constant.
Angry many times during the day. Monday to Friday.
Forty-two weeks in a year. Thirty-four years for new graduates with degree.
For pointing at students, teachers end up in hot water.
Based on the closure of the famous alleged August 9 incident, would it be appropriate if the same rule applies to teachers for similar incidences?
A disciplinary committee within the education system.
The chairperson of the committee to be a fellow teacher (same school).
Three members of the committee, two teachers (same school) and a parent of the child.
After deliberations, the teacher apologises and this is sufficient to nullify any police reports.
If you have objections, I have two beautiful words for you.
Not that! Uniformity and equality.
MOHAMMED IMRAZ JANIF Natabua, Lautoka
Public statement
The public statement by the DPP, Christopher Pryde, that the matter of the alleged assault of MP Pio Tikoduadua by PM Voreqe Bainimarama had already been dealt with by Parliament and therefore would not be pursued in court raises some interesting questions.
Could a legal case be tried in Parliament under the country's existing laws and accorded the degree of impartiality demanded by our courts given that the case is presided over by politicians?
Could a person be charged and punished under an organisation's disciplinary procedures for a criminal offence and thereby gain immunity from any charges by the police?
Perhaps our legal people may wish to apply their expertise on the subject.
EMOSI BALEI, Suva
Our roads
Our roads are now littered with vehicles never before experienced in the history of our nation, ocean-going ships also have made their mark in numbers including aeroplanes, helicopters and seaplanes, old buses and trucks still frequent our roads.
Can one imagine the negative impact these will have on climate change, our nation and the health of all Fijians through their emissions daily, it is very scary indeed if we consider these factors?
TUKAI LAGONILAKEBA Namaka, Nadi
All the same
"We all fly the same flag" and "Fiji's independence and subsequent break from monarchial reign" seem to be contradicting extracts of Assistant Minister for Women, Children and Poverty Alleviation Veena Bhatnagar's speech during her Republic of Fiji Day celebration in Lomolomo.
(FT11/10) By the way, I actually noticed over the years that we don't seem to be flying the exact same flag; I counted at least 10 variants of it!
I know this is all the same to non-vexillologists and as long as all Fijians are having fun with the flag, why bother about the exact design?
After all, Fijians come in different versions as well.
MATHIEU PELLETIER Sigatoka