Letters to the Editor – Monday, April 5, 2021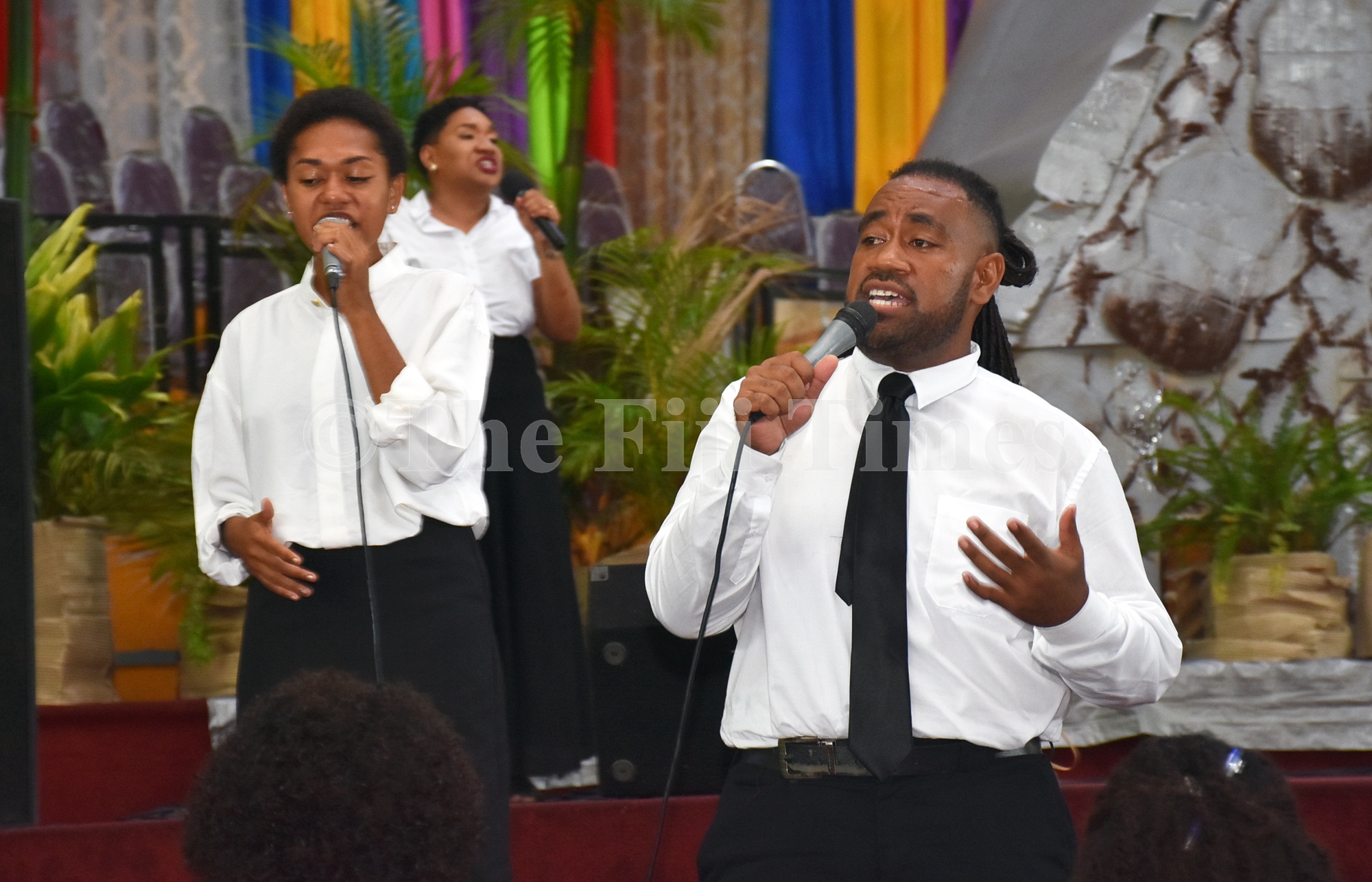 Easter lessons
There are many lessons Easter teaches which is not only significant, but more so a resemblance which we shall cherish forever.
To me, it is the suffering of God's only son, the death and resurrection for mankind. It is certain that when human beings are born, they tend to suffer in their journey before being called for eternal rest.
That's part of our life. Despite knowing this, we have different feelings towards different human beings.
Some are praised while they are alive while others are cursed for their doings even after death.
Jesus has taught us many lessons and to be a better person in life one should be hopeful that after rainy days there is sunshine. After death there is life.
After sickness there is healing. All is to pray for each other, help those is need and never lose hope in Him.
We are all children of God so be it. In God we trust that it's not the end, but a beautiful beginning at all stages of life.
ROUHIT KARAN SINGH Lautoka
Time for reflection
Easter a time for reflection Analysing our lives and principles Striving to spread love and happiness Sacrifi cing our time to help others Extending friendship and empathy To improve lives and situations Emphatically practising the Lord's teachings Realising meaning and purpose of living Rejoicing at everything the Lord has given
BHAGWANJI BHINDI Nasinu
All or nothing
It is very disturbing indeed to be experiencing firsthand anti-(COVID-19) vax sentiment nor did I realise just how widespread it is. Only this morning there were two faith-based organisations setting-up for their Easter Sunday services.
I spoke to a leader of one group who told me how she had been to Australia and how much she enjoyed it. On asking about having the COVID-19 vaccination, she told me "we" won't be having it, referring to those of her faith.
She later told me how she might decide to have the jab if she intended to travel to Australia again. I spoke to some of the youths from the other faith-based organisation.
They all seemed against the vaccination, stating that God will protect them.
I told them that I was of the belief that God helped those who helped themselves. While they were most respectful and polite, I could tell they were also very devout in their faith and not prepared to listen to my views.
What these anti-vax believers don't seem to understand is that unless everyone is protected from the virus by having the vaccination, borders will not be opening.
Furthermore, the vaccination roll-out simply doesn't work in a way that you can receive the vaccination if you decide to travel.
Besides this, unless there is a whole-of-nation vaccination coverage, sadly, noone will be going anywhere.
I told the youths how I might like to visit my family in Australia one day and too, how they would like to visit me in Fiji yet my family will not want to come here and expose themselves to the risk of COVID-19.
We will not have a tourist industry if there are only a small percentage of the population vaccinated.
It will have a severe and devastating domino effect on our economy. It has to be all or nothing.
JULIE SUTHERLAND Tamavua
Noble Nadi doctors
Early at dawn on Good Friday as I am about to begin my brisk walk for health, I ponder, reflect and extend my deepest sincere thanks and gratitude to all 26 or so doctors at Nadi Hospital.
Our immense thanks for the sacrifices you make in these trying COVID-19 pandemic times. Words fail to convey our thanks adequately.
I overhear you voluntarily make a minimum of $30 donation per doctor per pay to purchase "essentials" for the very young children patients during their moments of life-threatening emergencies. How noble. So exemplary. We are your silent voices.
We owe you a huge sigh of gratitude. God bless and protect you each passing day. Happy Easter!
RONNIE CHANG Martintar Nadi
National heritage
Can the Minister for Environment visit Levuka Town and find ways to preserve our national heritage. Most of the young generation will not be able to see our history if the neglect trend continues.
The buildings are falling apart, the footpaths are damaged, temporary markets are never set up properly and if you try to avoid the big big potholes your car will either end up in the sea or your car will slam the side mountain walls.
I am sure none of us want to lose our history so please could the authorities look into the ailing conditions of Levuka.
NARAYAN REDDY Ovalau
YOUR SAY: Good judgment
Thinking power
Steven Chandra, it's not about knowing it all, it's simply about common sense, experience, good judgment, and behaving in the most practical and sensible way.
Too many are set in their ways and continue to believe and do something when there is evidence to suggest they would be better off thinking and acting differently. Too many are unable to change.
Agriculture, horticulture, fisheries, and manufacturing, rely heavily on our tourism industry. Without tourism these industries and others are also vulnerable.
Tourism is therefor our key driver of economic growth.
No government, no professor, past present, and in the near future will be able to run the economy without tourism and that's a fact. Not anytime soon.
As for calling the legalising of marijuana, I stand to continue to say so. The best possible way to deal with the issue is to legalise it, like we've done with tobacco, alcohol, and yaqona.
Anyone who has tried and experienced all, including marijuana, know all too well that all do the same thing, they alter the state of the mind. What makes marijuana different?
Steven, if you think marijuana is not already out of hand, then you really don't know the reality of the situation.
It's the very reason I'm saying to legalise it, that we be able to take control of it and handle it better, in the same way we are doing with other legal substances.
At present, because it is illegal, many people like you are in the dark of the reality of where we are with marijuana.
The fact that you are living in Suva and you don't know this, confirms to me that you have no clue whatsoever.
And by the way, marijuana and hemp are huge versatile industries, able to produce many products with its seed, oil and fibre.
It can be used to make textiles, building material, paper products, bioplastic, and much more.
Medical marijuana is now a huge industry. We have the perfect conditions, we have lots of vacant arable lease land, so why not.
Many other countries are benefiting from it so why not us? Fiji medical marijuana and Fiji hemp products will make it big time.
Anyone who sees marijuana as evil and bad have blinkers on, are naive, old fashioned and incapable of accepting change.
Wake up to reality Steven! Its just a natural plant! I also didn't say that no other party is able to lead our country.
I questioned and doubt that any other party will be able to do any different from what FijiFirst is doing, certainly not in our current situation without tourism.
It's better therefor for us citizens to deal with the devil we know than the devil we don't, apart from a couple of them whom we know who've failed in the past.
So let's carry on with the status quo instead of wasting time, effort, and money.
Steven, tell with clarity and substance, how you think another party will make a considerable difference without tourism?
You say I lack thinking power?
Let's see what your thinking is all about?
Get out of your box and maybe try a joint, you be surprised how clear things are, and may change the way you think!
SIMON HAZELMAN Rava Estate, Savusavu
QUICK VIEW
People's voice
Instead of running around for a person who is not in Parliament and wasting our taxpayers money, why don't the Opposition members run around at Coral Coast, Jet Set and other areas to collect information about job losses and table in it in Parliament and explain to the administration what they can do next.
JAHEED BUKSH Korolevu, Sigatoka
Ovalau roads
THE roads on Ovalau are not only filled with potholes, they have so many sinkholes too.
Fiji Roads Authority you better get down to some serious planning about fixing the roads around the country.
NARAYAN REDDY Ovalau
Soccer talents
At the various faith-based soccer tournaments over the long weekend, were district officials and the national coach out there to identify potential talent for their teams.
MOHHAMED IMRAZ JANIFF Natabua, Lautoka
Cleaning up
The ever increasing national debt.
The sending of workers home without respect of provisions of the collective agreement between unions and government owned companies.
The failure to address workers issue when approached. The lowering of retirement age. T
he inability to create employment as graduates struggle to find a job. The control of the media.
The inability to control excessive birth of potholes on our roads, I believe indicate that the once popular clean-up campaign remains but a figment of the imagination.
DAN URAI Lautoka
Shake and win
Does anyone win cash during the shake and win promotion.
JAHEED BUKSH Korolevu, Sigatoka
Bus shelter
As a parent, could I humbly request the relevant authority responsible to please build a bus shelter at the bus-stop bay across from Kundan Singh supermarket along Princes Rd.
There are quite a number of local students attending Adi Cakobau School and Taciruabased schools along with a unit of foreign students attending International School including the members of the community would be waiting for buses under the sun or pouring rain.
I believe and hope that the good relevant authority will consider this plea of a bus shelter for the school students and members of the general public.
AREKI DAWAI Suva