LANDOWNING units in the North that have logging concessions with the Fiji Forest Industries, have been reminded not to disturb the forest areas under concession.
The reminder from the Ministry of Forestry follows increasing queries raised with the ministry over FFI's concession.
In a recent landowners consultation in Bua, Moape Lotawa, head of Forestry North, pleaded with landowners to leave the logging areas alone.
"The concessions are still valid and landowners are not to disturb the logging areas," he said.
"We will meet the management of Fiji Pine Ltd to discuss this issue and we will get back to landowners.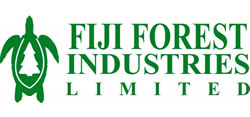 "Those queries are best answered by Fiji Pine management but as of now, the landowners need to leave this issue as it is."
Landowners in Bua asked Mr Lotawa if they could find other loggers, after the closure of FFI mill in Labasa.
Mr Lotawa pleaded with landowners not to touch pine farms under FFI leases until a meeting wasdone with Fiji Pine Ltd.
The same issue was raised at the government expo in Vaturova, Cakaudrove.
In his visit to the North early this month, Minister for Forestry Osea Naiqamu reiterated the same plea to the landowners to leave the FFI concessions alone.