Leader vows to work with people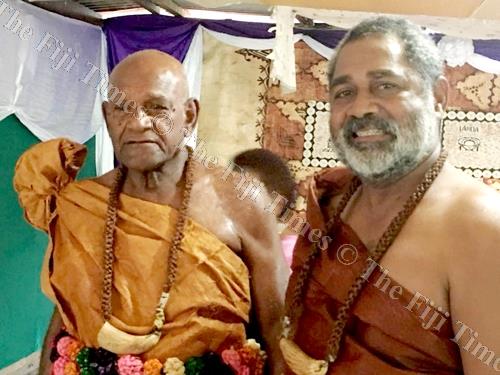 NEWLY installed traditional leader of yavusa Yaroi, Jovesa Logaivau, has vowed to work with his people.
Mr Logaivau, of Yaroi Village in Savusavu was installed during a special ceremony on Good Friday.
He replaces his elder brother, the late Sakiusa Naulu.
Speaking on behalf of the family, Wame Nabete described his uncle as a hardworking man who cared for his people.
"There are 200 members and we are a huge clan so it was encouraging to know that our newly installed chief is prepared to take on his role," he said.
"He has urged us all to work with him because his success as our new yavusa head will depend on the support from his people.
"His plea has been considered by all members of the yavusa who were at the installation ceremony and we will support him."