Lau villagers commend REACH program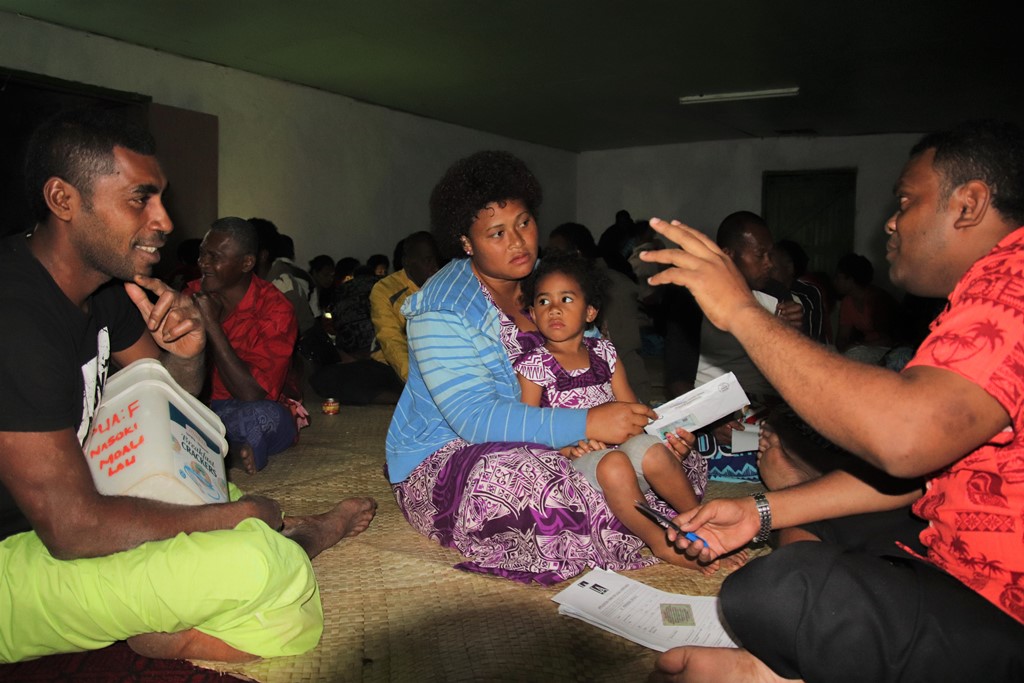 THE Government's initiative, Rights, Empowerment and Cohesion (REACH) program recently began in the villages on all the islands of Yasayasa Moala before sailing up to cover Ono-i-Lau, Vatoa, Fulaga and Ogea in the province of Lau.
Villagers and community members in the province have commended the initiative for extending its integrated mobile service delivery outreach to the islands in the Lau group.
A team of Government officials from 11 Government and one Non-Governmental Organizations (NGO) jointly embarked on a 21 days trip with the intention to reach the most remote, providing integrated socio-economic and legal quality service delivery and not leaving any one behind.
REACH also expanded its coverage to the islands in the district of Kabara including Namuka and Komo before ending its second week of operation in the island of Moce.
The final days of operation were conducted in the islands of Oneata, Vanuavatu and Nayau.
Villagers on the islands welcomed the coordinated service delivery as they had the opportunity to interact face to face with the different agencies on legal advice, price control, farming best practices and birth and business registrations, clarify issues on land and chiefly titles that has been long overdue, repairing and electrifying solarized villagers, law enforcement awareness, women and health screening including dental services, FEMIS education to the school management, and issuing of social protection vouchers for social welfare recipients.
Jone Waigaga of Muana-i-cake Village of Fulaga Island, thanked the Fijian Government for the initiative such as REACH because it gave them access to essential services right in their villages.
"We must acknowledge the Government for always having the desire to reach out to us irrespective of our geographical difficulties."
He said it is not easy for officials to make sacrifices and serve in the remote islands but it's these kind of commitment and sacrifices to the people that gives confidence to the people on the islands of Lau.
"I know it's not easy for the officials to leave their families behind, making sacrifices to journey through rough seas but we are so relieved that their commitment to encounter all these difficulties as it gives us a sense of confidence that we are being cared for by the Government."
The Lau tour was funded by the UNDP in partnership with the Ministry of Women, Children and Poverty Alleviation.